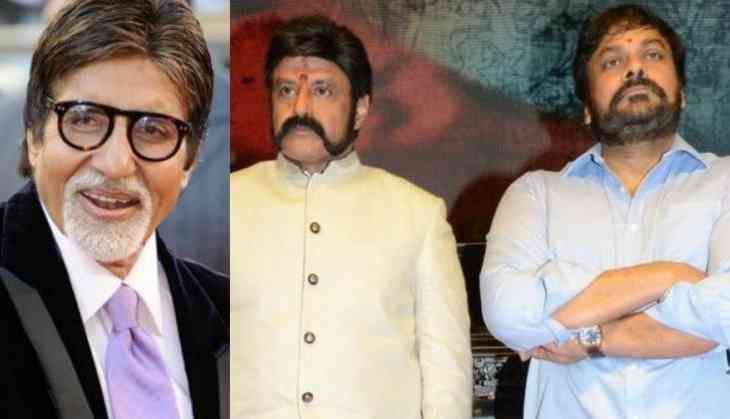 Pic: Amitabh Bachchan, Nandamuri Balakrishna, Chiranjeevi (file pic)
Telugu actor and MLA of Telugu Desam Party Nandamuri Balakrishna's new film Paisa Vasool has opened to good collections, but the actor is once again in news. This time not for slapping any of his fans, instead his remarks on megastars Amitabh Bachchan and Chiranjeevi.
During the promotions of Paisa Vasool, Balayya stated that both Amitabh Bachchan and Chiranjeevi are political failures and they can't sustain it. He added that politics was not everyone's cup of tea, except for people like his late father and former Chief Minister of Andhra Pradesh, N.T. Rama Rao.
"What did Amitabh Bachchan achieve by coming into politics? Even in parliament, he was capable of only autographs and photographs. It's not easy like everyone thinks. They can't sustain it. What happened to Chiranjeevi? No once can shine. I will give it in written.", Balakrishna said.
"We are different. Our blood is different. Our breed is different. We have sustainability", Balayya added.