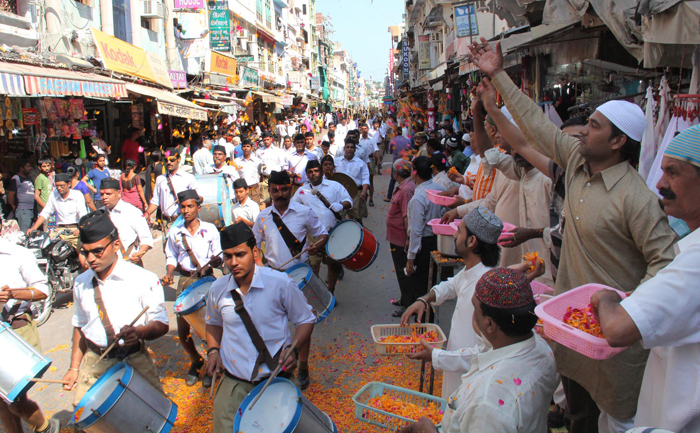 Siddi Nath Singh, the RSS kshetra sanchalak of Bihar and Jharkhand, has set an example by his selfless work for the Muslim youth across the region.
According to a Hindustan Times report, Singh has been providing skill development training to hundreds of youth at his firm Kalpataru.
However, what stands out is his work at Hafua village near Ranchi in Jharkhand. The residents of Hafua, a Muslim majority village, has been battling a rising crime rate among its youngsters - including crimes bank robberies and snatching.
According to the report, Singh has been working in the village since the last 15 years - ever since his first visit there. He has trained around 150 youth till date - most of them have found employment across India as well as in some Gulf countries.
The villagers hold Singh in high regard and and claim that he is a living contradiction of the notion that the RSS is an anti-Muslim organisation.
The 68-year-old is also the chairperson of the RSS' social development wing, the Rashtriya Seva Bharti.