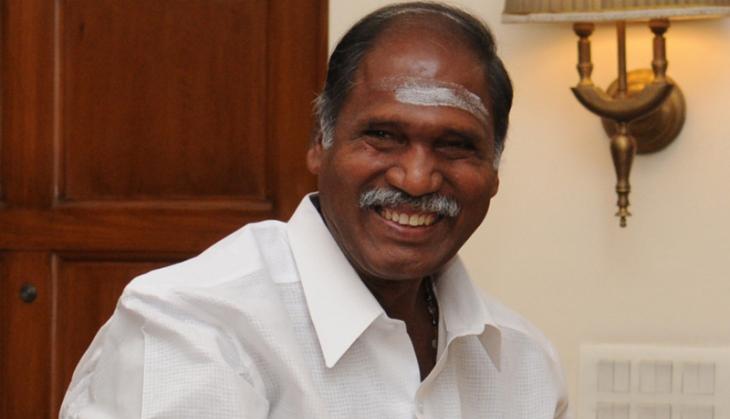 The Congress-Dravida Munnetra Kazhagam (DMK) alliance is all set to form the new government in Puducherry - after having claimed 17 seats in the 30-member assembly.
This comes as a huge loss for AINRC founder and Puducherry's longest-serving Chief Minister, N Rangaswamy - who resigned after the results were out. His party could only manage to win eight seats.
While the anti-incumbency factor worked in favour of the Congress-DMK alliance, the the AIADMK, which contested the election on its own, won four seats.
End of 'his' reign
Three-time chief minister Rangaswamy - a former Congress leader - quit the party in 2008 due to internal party politics. Congress' V Vaithilingam then took over as the chief minister.
In 2011, Rangaswamy formed the AINRC and aligned with the AIADMK. His party won 15 of the 17 seats it contested and formed the Puducherry government with the support of an independent MLA.
But in the subsequent five years, the AINRC failed to deliver on issues such as development and unemployment.