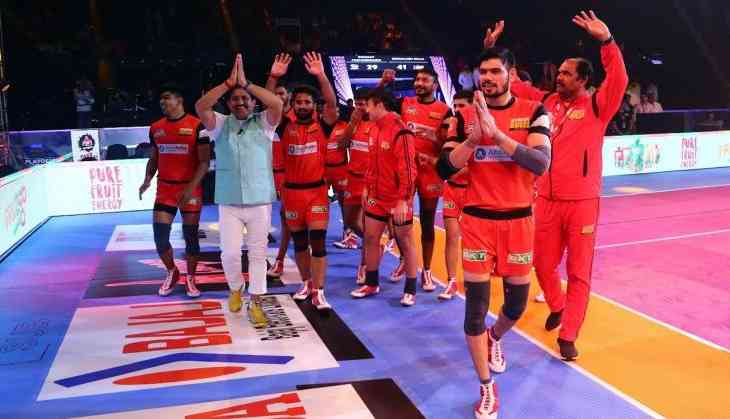 Vivo Pro Kabaddi 2019 is all set to start from 20th July 2019. This season's campaign will see a new format with all teams set to play two games against their opposition with a single points table.
Bangaluru Bulls won their first Pro Kabaddi title last year. They attained this milestone thanks to the brilliance of Pawan Sehrawat in the raiding department and the calm captaincy of Rohit Kumar.
Pawan Sehrawat amazed everyone by evolving as the best raider of the competition from the first game to the final, where his 22 raid points scripted an unforgetable comeback win for the Bangaluru Bulls to clinch the title. He scored 49.54 of Bangaluru Bulls raid points last season.
Rohit Kumar focused on his captaincy in season six where he played as a support to Pawan Sehrawat in the raiding. Bangaluru's defence led by Mahendra Singh was consistent under their coach Randhir Singh.
Bangaluru Bulls kept hold of Rohit Kumar, Pawan Sehrawat, Ashish Sangwan, Amit Sheoran, Sumit Singh, Ankit (NYP) and Ajay (NYP) prior to Season 7 auction.
As Pro Kabaddi league is about to commence, here are three reasons why Bengaluru Bulls will retain their title:
1) The Raiding Duo of Pawan Sehrawat and Rohit Kumar:
After limited chances to show his potential in his first three seasons, Pawan Sehrawat emerged as a break through star in season six. His coach, trusted in Pawan's abilities as he shattered record last year. Pawan became the best raider of Season 6 with 271 raid points in 24 games at an average of 11.29 raid points.
With 13 super 10s and 12 super raids, Pawan crossed all the hurdles in the opposition's defence with his hand touches, escapes, jumps and even dubkis.
Accompanying him will be, captain Rohit Kumar who scored 162 raid points in 24 matches as a support raider. He focused on his captaincy and raided in pressure situations that helped Bangaluru register important wins.
The combination of these two stars is efficient enough to take down any defence with their unstoppable raiding moves.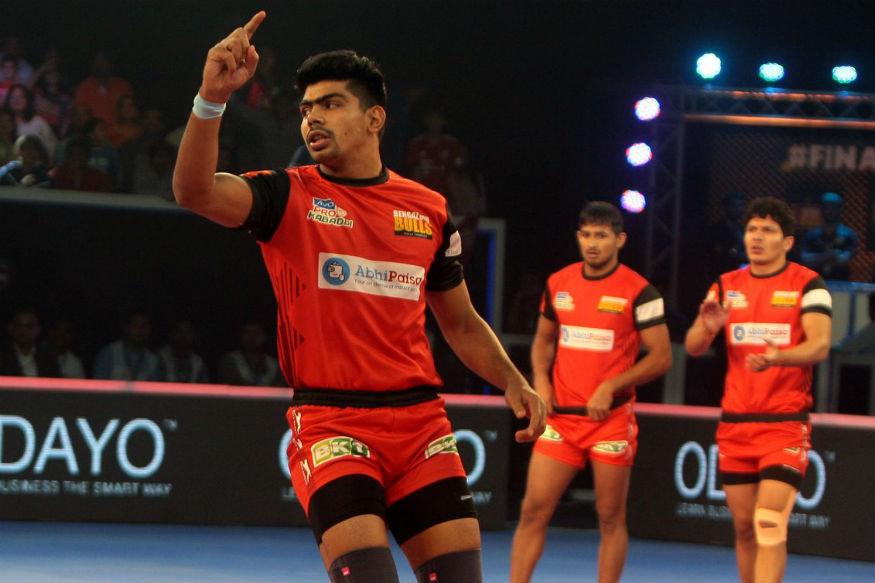 2) Retained the core of the team:
Bangaluru Bulls were an inactive side at the auction of Season 7 as the focused on buying only those players who were the members of their title winning squad last season. They kept hold of their captain and top player of the season, Rohit Kumar and Pawan Sehrawat.
At the auction, they retained their most successful defender Mahender Singh by using the FBM card at 80 lakhs. They also kept hold of defender Amit Sheoran, Bangaluru bought Raju lal Chaudhary back into their team, they kept Ashish Sangwan, Sumit Singh, Ankit (NYP), Ajay (NYP) and Sandeep in their squad.
Retaining their core allows the head coachto explain the tactics required for the game without any pressure of throwing away opportunities to the new additions. The team sorrounding becomes familiar with every player understanding their role in the team.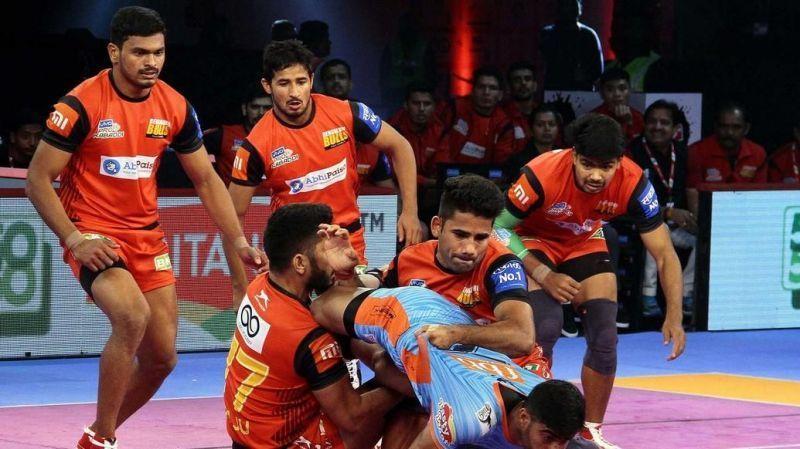 3) A Competitive and youthful defensive line-up:
One of the emerging defenders of Pro Kabaddi, Bangaluru's Mahender Singh had an impressive season last year with 63 tackle points in 24 games at an average of 2.63 tackle points with his diving holds and body blocks.
Supporting him will be Ashish Sangwan, to whom the management has shown faith, he has become a crutial member of the team.
Amit Sheoran came up as teams main left cornor during Season 6 where he scored 38 tackle points in 15 matches, he became a prominent defender for the team and in the upcoming season he promises to become much better with a mix of talant and experience.
Bangaluru Bulls have signed Raju lal Chaudhary again along with Vijay Kumar who has represented Patna Pirates in the past. The team paid 21.25 lakh to Vijay Kumar.
The team also have Mohit Sehrawat, Aman Sandeep, Saurabh Nandal, Ajay and Amit as a substitutes.