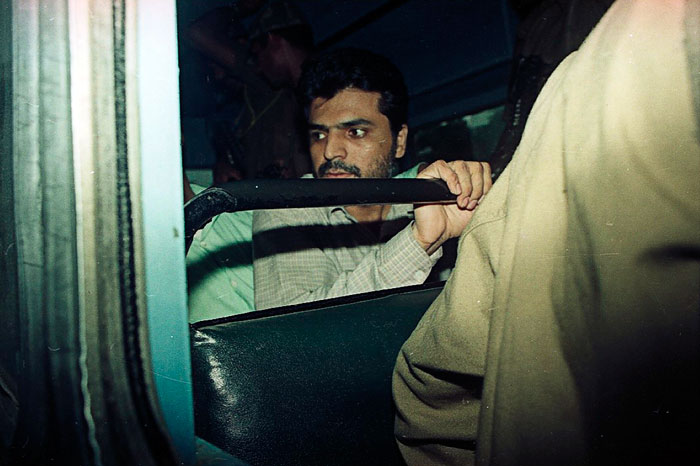 The deal
The gold standard of an intelligence operation is to \'turn\' a person
Yakub Memon was clearly turned
He gave India a lot of information about terrorists in Karachi and the ISI
The guilt
B Raman was the head of the operation to turn Yakub
Raman wrote an article in 2007 laying out why he shouldn\'t be hanged
He was wracked with guilt that he wasn\'t protecting an asset he brought in
The article was published only after his death
The fallout
Intelligence agencies use many underhand ways of gathering information
An agency that can\'t protect its agents and approvers loses all credibility
India has abandoned many spies and informers in the past. This is bad practice
The main, and possibly the only, business of an intelligence agency is to gather information and be able to forewarn its masters and understand the adversary.
It is a misconception that a spy agency also catches a nation's enemies and has them punished. That is the job of the police.
The main task is to know, just know.
As Francis Bacon said, "for knowledge itself is power". The world's first spymaster, Francis Walsingham, was of the view that "intelligence is never too dear".
Not surprisingly, countries expend huge sums of money just to gather information. To an intelligence agency, no snippet is too small or without use. Everything has a use, given time and place.
Violating the rule of law
Because intelligence is about knowledge, most intelligence agencies are not empowered to apprehend or arrest.
In India, neither the Intelligence Bureau nor the Research and Analysis Wing is empowered to arrest or file charges.
But intelligence agencies often apprehend and detain, and keep what they do or did secret. Julian Assange says: "Intelligence agencies keep things secret because they often violate the rule of law or of good behaviour." And he should know.
Intelligence gathering often involves bad behaviour, such as cutting deals with criminals or snaring foreign officials by all manner of subterfuge, or by just promising escape from punishment or ensuring its mitigation.
Also read: Yakub case: serious procedural error, violation of fundamental rights
Also read: The story of Yakub Memon: his hanging will leave many questions unanswered
The case of Yakub
In recent days, the torturous path traversed by Yakub Memon, one of the perpetrators of the Mumbai carnage of 1993, has caught the nation's attention.
Nobody argues that Yakub is innocent. He may not have planted the bombs, but was certainly a part of a much larger conspiracy to wreak vengeance for the yet-unpunished massacre of Muslims in Mumbai.
Intelligence gathering often involves 'bad behaviour', such as promising that criminals can escape punishment
The trial court has found him culpable and the trail certainly leads to him.
But the innocence or guilt of Yakub is not the issue here.
It is the commitment made to him, to come back to India with a cache of valuable intelligence on the terrorists holed up in the upscale Clifton locality of Karachi and enjoying Pakistan's ISI hospitality.
What Yakub brought back, by all accounts, was impressive and valuable.
Raman's posthumous plea
Now to the questions about what commitments were made to Memon and how he ended up in police custody in India.
B Raman's posthumously published article tells all. Two former RAW chiefs, AS Dulat and Vikram Sood, are on record that Raman knew what he was writing about, for he was the one who handled the operation.
I knew B Raman for many years. For some time, we were also colleagues at the Observer Research Foundation.
In 2012, we were together in Secunderabad at the College of Air Warfare mess one evening, as both of us were invited to speak at the Higher Command Course.
It was the for first time we had a long conversation. Raman was stricken with cancer and knew he was losing the war.
Raman also knew about my friendship with Sood and opened up a bit. Otherwise he was always a taciturn person who said little.
The ability to 'turn' a person
I asked him about the attempts to get Dawood Ibrahim back or to hit him. The topic then turned to the Memon brothers. Raman was clearly unhappy that some assurances given to Yakub were not being honoured.
He did not elaborate, but merely said that a spy agency depends a great deal on its credibility. If it cannot stand by its commitments and lets its assets get ridden roughshod, its ability to 'turn' people is eroded.
The gold standard of an intelligence operation is to turn a person.
Clearly Yakub was turned. Indian investigative and intelligence agencies knew where exactly the 1993 fugitives were living and photographs of the houses were even published in a leading Indian newsweekly.
How and when Yakub was turned is not known, but we know that he was.
In his 2007 article, Raman wrote: "I have been repeatedly asking myself: Should I write this article? Would I be a moral coward if I did not do so? Would the entire case get unraveled if I wrote it? Would the undoubtedly guilty escape punishment as a result of my writing it? Would my article be adversely viewed by the court? Would I be committing contempt of court?
B Raman said the gold standard of an intelligence operation is to turn a person. Clearly Yakub was turned
"It is impossible to have definitive answers to these questions. Ultimately, I decided to write this in the belief that it is important to prevent a person, who in my view does not deserve to be hanged, from going to the gallows."
Clearly he was troubled that he was not protecting an asset he had brought in.
Illegal arrest
The story that Yakub was arrested in Kathmandu and flown back to India is a cock and bull story.
He came to Kathmandu with a briefcase full of evidence that nailed the ISI lie about the Mumbai bombings being a local affair.
He was ferried into India from Nepal by a special aircraft and was shown as being arrested at Old Delhi railway station on 28 July 1994, less than a year after the Mumbai bombings.
If Yakub was apprehended in Nepal, why was he not extradited to India under the provisions of Article 1 of the 1963 treaty with Nepal?
By bringing him out of Nepal without invoking the 1963 Extradition Treaty, the arrest in Delhi itself was clearly illegal.
The case against Yakub was poisoned by that one act. In no civilised country can you secure a conviction on the basis of a wrongful arrest.
Failure to extricate their assets
India's intelligence agencies are increasingly being found wanting when it comes to extricating their assets who get into trouble.
The case of Sarabjit Singh who died in a Pakistani prison is a case in point. As he waited on death row, one word from the agency concerned owning him would have got him out. But it remained silent.
There is the case of Kashmir Singh, who was sent into Pakistan by the Military Intelligence, but was abandoned after he was arrested. He spent 35 years in prison.
There is also the case of Ravindra Kaushik, a trained RAW agent who was infiltrated into Pakistan. He was caught in 1983 and spent the rest of his life in Pakistani prisons, till he died in 1999.
In one of his letters home he wrote: "Kya Bharat jaise bade desh ke liye qurbani dene waalon ko yahi milta hai (is this what people who sacrifice themselves for a big country like India get)?"
All nations employ spies. Many even get caught. Most of them strive to get them back.
The USA and the former Soviet Union constantly exchanged spies.
A former RAW chief and I took some time off from a conference we were attending in Potsdam to visit the Glienicke Bridge that linked the two Germanys during the Cold War, as it was where most of the exchanges took place.
Israel still has, on top of its agenda with the USA, the release of Jonathan Pollard, who gave it secret US naval satellite reconnaissance pictures.
Maurice Oldfield, the legendary chief if Britain's SIS (MI6) and reputedly one of the models for John le Carre's George Smiley said: "There is absolutely no safe and sure way to defeat terrorism, but on balance I prefer to win informers."
A spy agency that cannot be trusted to keep its word will soon run out of spies. There can be no bad faith in this business.
The views expressed here are personal and do not necessarily represent those of the organisation.