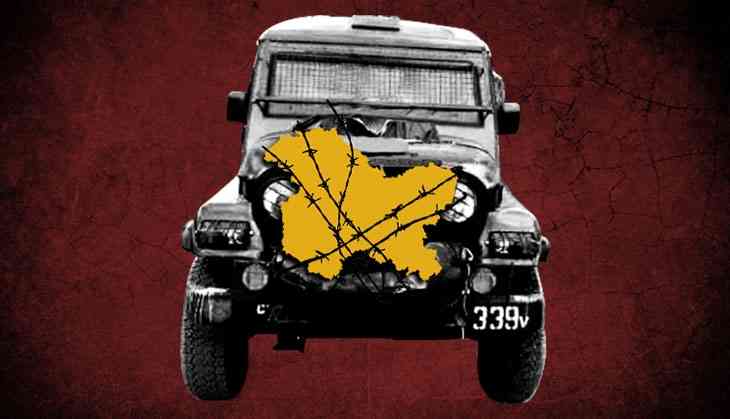 General Bipin Rawat is on a roll. Five days after pre-empting Army's court of inquiry into the "human-shield" incident in a media interview, the Army has once again defended the act.
And not just that, he has also branded it as "innovation" that, according to him, was much needed in the "dirty war" that is on in Kashmir.
"This is a proxy war and proxy war is a dirty war...That is where innovation comes in. You fight a dirty war with innovations," he told a news agency during a discussion on the situation in Kashmir.
Interestingly, Defence Minister Arun Jaitley had also defended Major Nitin Leetul Gogoi recently, the officer behind the incident and had said that Kashmir was a "war-like zone".
In that sense, General Rawat is being a good Army Chief by only parroting what the minister he reports to has already said. However, the General didn't stop there and gave the media much deeper insights into his mind.
He was not just being brazen about his officer's conduct, his statement had more sinister implications. He conveyed an open call to violence by indicating what he really wished was to shoot the protestors in Kashmir.
"In fact, I wish these people, instead of throwing stones at us, were firing weapons at us. Then I would have been happy. Then I could do what I (want to do)," he said.
Spoken in the context of the "human-shield" incident, this statement is a confirmation of what critics of the Army have always been blaming it for – that it is a trigger-happy force and, if allowed to have its way, it will only shoot and kill.
Clearly, either the Army Chief does not understand the Army's role Kashmir or the civilian leadership has altered the mandate given to the Army.
Why else would General Rawat say that "if people in any country lose fear of the Army, then the country is doomed"?
Why is he asserting that "when we are called to restore law and order, people have to be afraid of us"?
Why exactly do Indians have to be afraid of the Indian Army? Does Indian democracy envisage this kind of a position for its Army?
Pick and choose the violence you do
There are several inconsistencies in the General's statement too. He agrees with the government in calling Kashmir a "war" zone and then goes on to say that "just four districts of south Kashmir were disturbed".
It was incorrect to say that entire Kashmir has gone out of control, he asserted. So it is basically a war, but only in four districts and under control of the Indian Army?
"I wish these people were firing weapons at us," he says, and then goes on to pontificate that "Army's role is to ensure that violence does not take place".
When he consistently talks about his main concern being the maintenance of the morale of his officers, it exposes the duality behind his assertion that the Army's role is to protect the common man who is not indulging in violence.
In any case, tying a common man to an Army vehicle and parading him for hours hardly substantiates his assertion.
Look at the way he questions "why not much noise was made when young Army officer Lt Umar Fayaz was killed by militants when he was on leave?"
Does it behove the second largest standing army in the world to compare itself with terrorist organisations?
Also, notice how General Rawat completely derides the role "political initiative" has to play in Kashmir. Has it not been taken in the past, he asked, continuing, "What was the result...you had Kargil".
It is understandable for an Army General to be impatient about the political process but the fact is that in a democracy like India's the Army itself is a part of that very process.
Only, the Army used to go about its job silently so far but under the Narendra Modi-government, it is being more brazen than ever.
Army Chiefs have had a tradition of speaking little and being diplomatic whenever required to speak. By making the Army assert things like what the General is saying, the BJP appears to be using the Army too as a mouthpiece.
It's high time this strategy was scaled down, lest it pushes Kashmir to a point of no-return.