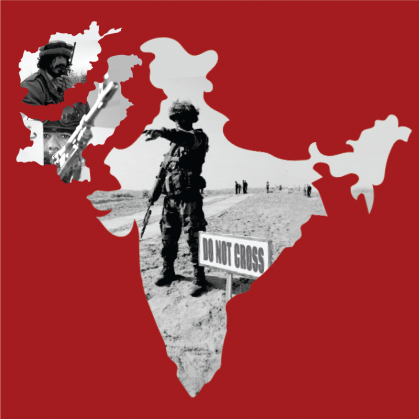 What\'s worked
PM Narendra Modi\'s hands-on approach has energised India\'s foreign policy.
He has been particularly pro-active in India\'s neighbourhood.
Style: personality-driven approach, wooing Indian diaspora and use of digital media.
Bringing in foreign direct investment has been a key priority.
What hasn\'t
Modi\'s approach hasn\'t provided answers to some crucial problems.
India\'s influence in Afghanistan has declined, even as Pakistan and China are flexing their muscles.
Relations with Russia and Saudi Arabia have also deteriorated.
Deepening of ties with US might not compensate for India\'s losses.
The challenges
The China-Pakistan axis has become stronger.
China\'s $46 billion largesse and the China-Pakistan economic corridor are proof of this.
India needs to be more pro-active in West Asia, home to 6 million Indians and our main source of oil.
There is little doubt that Prime Minister Narendra Modi has imparted a new dynamism - though not, as yet, a new dimension - to foreign policy.
It entails the adoption of an activist and personality-driven approach, the use of digital media, leveraging the Indian diaspora to enhance India's image, promises and commitments of foreign direct investment, an 'activist neighbourhood policy', and practicing 'hands on diplomacy'.
This approach has yielded positive results - perhaps more so vis-a-vis countries in India's neighbourhood.
However, this is as good as it gets.
Challenges in the neighbourhood
Answers to none of the serious problems India confronts, including some newer ones, are to be found in this policy approach. The world today, is at a turning point.
There are myriad threats arising out of increasing religious fanaticism, threats posed by asymmetric warfare and terrorism, and dangers posed by cyber warfare, ethnic and linguistic nationalism, environmental issues, maritime challenges, and climate change.
The numbers of 'weak states' viz., countries that are at risk of 'state failure', as well as the number of 'failed states' are growing. Much of this is happening at India's doorstep, and the need for a carefully calibrated approach to limit any adverse impact on India is needed.
India's problems involving its immediate neighbourood, such as Pakistan and Afghanistan, as also its extended neighbourhood, including West Asia, apart from an 'aggressive' China, are getting further exacerbated.
Gaps in the grid
India can hardly afford to ignore the steep decline in its influence in Afghanistan, even as Pakistan and China seek to exploit the vacuum created by the departure of NATO Forces.
India also needs to reverse the impression that it has become a bystander in West Asia, given that the region is in turmoil and wracked by sectarian strife. The region has nearly six million Indian workers scattered across it and is also a major source of oil.
The main threat is China's determination to reduce India's influence across Asia. This requires new alliances
Equally vital is the need to check the slippage noticeable in the India's relations with Saudi Arabia. India also seems to have lost out to China as far as Iran is concerned - something that calls for very deft and skillful handling.
Most importantly, one strategic pole viz., India-Russia relations appear to have become endangered, while the Russia-China equation underwritten by 'oil diplomacy', seems to be gaining in strength.
A growing Indian relationship with the US is unlikely to compensate for India's losses in many of its traditional areas of influence. Not only is US influence on the wane, its capabilities are also on the decline.
China and Pakistan: the red lines
An unexpected fallout has been strengthening of the 'all weather friendship' between Pakistan and China. Nothing epitomises this more than the recent Chinese largesse towards Pakistan, of $46 billion in economic assistance and the establishment of the China-Pakistan Economic Corridor linking Western China with Gwadar Port in Pakistan through Pakistan Occupied Kashmir.
This marks a new low in India's relations with both China and Pakistan.
Dealing with Pakistan and China is, therefore, going to become even more complicated than up to now.
Pakistan already feels greatly buoyed by the economic, military and strategic assistance provided by China. This is further complemented by developments inside Afghanistan which favour Pakistan. This would help Pakistan to protect its strategic rear. This might well increase Pakistan's propensity for 'risk-taking' and reliance on sub-state violence.
The problems with China - notwithstanding the bonhomie on display during the two rounds of Modi-Xi Jinping visits and talks - are slated to increase. No progress can be expected on contentious issues such as the border dispute.
The 'One Belt One Road' initiative of President Xi Jinping and the Maritime Silk Road effectively pose a challenge to India in its own backyard.
India must deal with the threat of China's rapidly expanding 'Confucius Institutes' - the 'front paw' of China's 'soft' offensive
In the event of an aggressive China combining with a dysfunctional Pakistan seeking to contain India, the strategic scene in the region could become seriously vitiated.
The prime minister would, therefore, do well to take stock of how best to manage the 'rise of China'.
He also needs to focus on how to retain India's influence and enhance its image in its traditional areas of influence, especially in South, Central and West Asia.
India must further debate how to deal with the incipient threat posed by China's rapidly expanding 'Confucius Institutes', which are becoming the 'front paw' of China's 'soft' offensive.
Grasping the nettle: what lies ahead
All this requires the prime minister's personal attention. It would mean showing greater interest in developing a broader strategic vision, and paying attention to the nitty-gritty of our neighbourhood policy, specially regarding countries like Pakistan and China. Nuclear and cyber issues will also demand attention.
The main threat that India faces in the coming years is China's apparent determination to contain and reduce India's influence across the Asian region. New alliances and relationships will therefore need to be considered.
The Prime Minister must grasp the nettle and ensure that all opportunities are utilised to offset China's attempt to undermine India's pre-eminence in the region.
This would necessarily mean transforming the manner in which foreign policy issues are handled at present. A mere change in government cannot provide an answer.
The views expressed here are personal and do not reflect those of the organisation.