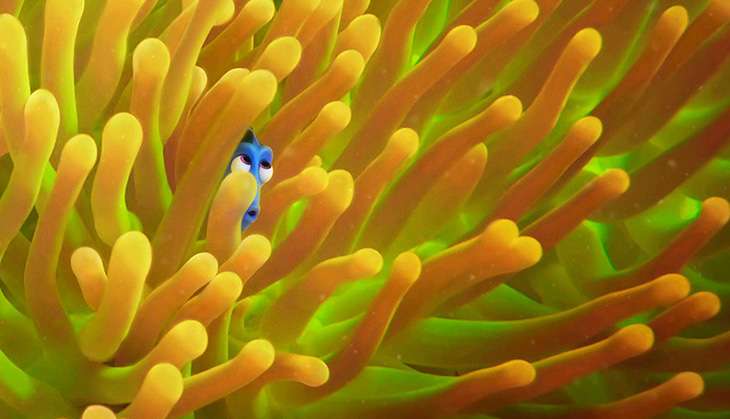 Pixar is very picky when it comes to making sequels. In 16 years, the studio has made just three Toy Story movies.
Oh, and five years from the original not-so-critically acclaimed movie
Cars
, it brought out
Cars 2
. Seriously,
Cars
? The sequel was so bad that they decided, instead of Cars 3, to have a similar plot and instead of cars use planes and call it, you guessed right,
Planes
. Okay, so maybe they aren't always frugal with sequels.
However, while Cars, as shitty as it was, got a sequel in five years, it took 13 years for Pixar to come up with a sequel to a movie that grossed more than both Toy Story and Toy Story 2.
Also read - Finding Dory trailer: Rejoice as the forgetful fish is back
A movie that was Pixar's highest grossing movie of all time, until the release of the heavily marketed Toy Story 3. Maybe Pixar didn't think talking fish could compete against talking toys or cars or planes or monsters or rats that cook (though the latter was a welcome addition).
Either way, Pixar has driven me mad with their steadfast refusal to make a sequel to Finding Nemo.
Ellen DeGeneres, who plays Dory in the upcoming greatest movie of all time Finding Dory can articulate my frustration a tad bit better:
But maybe it was because Pixar felt Finding Nemo was too good to ruin with a terrible sequel.
You see, animated movies have taken up a variety of issues lately, from discrimination (Zootopia), environmental degradation (Wall E and Rio), mental health (Inside Out) and finding inner peace during gluttony (Kung Fu Panda).
Finding Nemo though, was launched at at time when most animated studios were sticking to safe and cliched scripts. Which is why no one, no one, expected a story about two clown fish to be so enthralling.
Finding Nemo addressed a lot of issues, which after 13 years, I can still relate to. The tale revolves around a father's unwavering commitment to save his child, and a child's similar commitment to prove that he is perfectly capable of achieving whatever he sets out to achieve despite his physical disability.Nemo names his shorter and smaller fin his 'lucky fin'. This, despite his father believing it would stop him from performing tasks his peers could easily perform. It was something that helped me cope with being constantly bullied for being too thin and too dark in school. Since I was at an age when you really can't share how you feel, you expect animated movies to address it without anyone asking you. Nemo eventually proved his father wrong - saving the one friend his father made during a journey to save him.
Dory, an amnesiac and the main protagonist of the upcoming film, teaches Nemo's father, Marlin, basic values of empathy like trusting someone over one's own gut, patience and the beauty of hope - all things a lone father needs to help raise his son. And, of course, the need for a sense of humor, which, apparently, everyone in the ocean believes is the forte of a clown fish.
Nemo learns his own lessons from his friends in the aquarium where he is held captive. He gets to know the risks of venturing out into the deep blue sea the hard way but meets the most lovable and friendly characters he has ever come across.
Gill, a blue moorish idol fish , is a father-like figure that Nemo always wanted. He would encourage him to take risks reassure him that his shortcomings wouldn't hold him back. Gill made Nemo believe he was more than capable of achieving his goals. But, after putting his life at risk, Gill is as concerned for Nemo's safety as Marlin is.
In the end, the dad and son duo could empathize with each other after going through one hell of an adventure that puts their lives at risk every 5 minutes, or maybe 10 seconds in fish time. That's a lot of risks. In the end though, the characters eventually 'find' what they were missing in themselves.
Finding Nemo addresses serious issues including disability, depression, amnesia as well as the more humane problems like trust and temper. While all this is subtly woven into the movie, you cannot miss it. All of this is what helped Finding Nemo find a place in the hearts of audiences both young and old.Having been made to wait this long for a sequel, one hopes that Pixar have taken their time to really do justice to Finding Dory.
Anything less would be heartbreaking because Dory, and the legions of Nemo fans worldwide, deserves the happy ending Pixar took 13 years to make.
More in Catch - The Angry Birds Movie review: a blatant moneymaking project that's utterly vapid
Kung Fu Panda 3: disappointing, but still full of the kung fu goodness we love