Trinamool MP disregards CBI summons as party cries political vendetta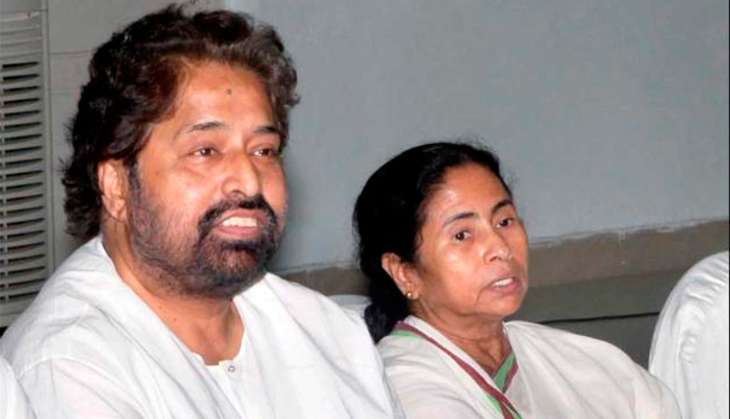 Defying the summons issued to him, Trinamool Congress leader Sudip Bandyopadhyay did not visit the CBI office in Kolkata Monday.
The CBI had called the MP for questioning in connection with the Rose Valley chit fund scam, infuriating Trinamool chief Mamata Banerjee, who lashed out at the Narendra Modi regime for "misusing" central agencies to settle scores with political opponents.
The Bengal chief minister even questioned why the Income Tax department had not raided Amit Shah despite revelations that he had authorised purchase of vast tracts of land by the BJP in various states just before demonetisation was announced on 8 November.
CBI officials said they will again send a letter to Bandyopadhyay to present himself before the agency as early as possible. If he still doesn't turn up, the officials added, the agency will take legal action against him.
On his part, Bandyopadhyay said he had informed the CBI in advance that he would not be able to make it as he was "busy with party programmes".
Also Read: Mamata raises the pitch: Why no income tax raids against Amit Shah?
Meanwhile, Trinamool leaders said they will soon take to the streets in protest against BJP's "vendetta politics". They insist that the CBI action against its MP is the Modi regime's payback for the regional party's loud opposition to demonetisation.
"It means that if you speak up against the BJP, they will use CBI, ED and other agencies to harass you," said Bandyopadhyay. "But BJP cannot stop Trinamool." The MP added that his party will continue its protest against demonitisation.
"The CBI is totally under the prime minister's control. It cannot ever happen that the CBI is operating and doing all these things without the knowledge of the prime minister," Bandyopadhyay further said, and sought an independent "investigation into the role of the CBI".
Another Trinamool leader said Mamata will meet with opposition leaders in Delhi Tuesday to devise a strategy to jointly protest demonetisation "keeping in mind the BJP's plan to use the CBI against Trinamool leaders for their alleged role in Saradha and Rose Valley scams".
As part of its investigation into the latter scam, the Enforcement Directorate last week attached assets worth about Rs 1,250 crore, including six hotels, in the state. The agency has filed a chargesheet under the Prevention of Money Laundering Act against the chairman of the Rose Valley group of companies Gautam Kundu and others.
Asked about Bandyopadhyay missing his appointment with the CBI, Bengal BJP president Dilip Ghosh said Trinamool leaders were frightened and "that is why he did not visit the CBI office".
Also Read: Bengal snubs Modi govt, says no to cashless payment in PDS