Shot in the dark: why Mamata's 'national government' proposal has no takers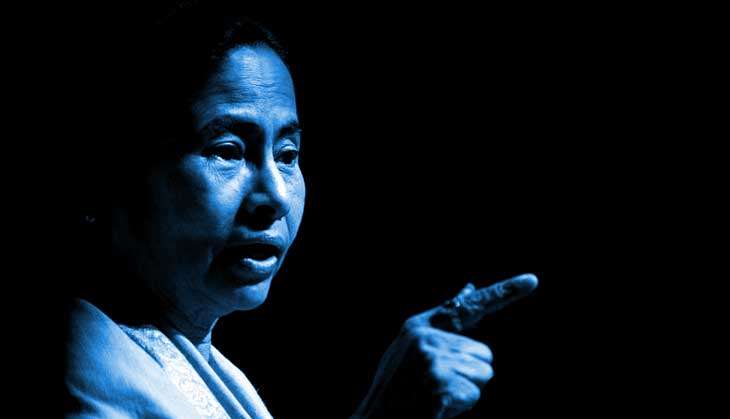 Trinamool Congress chief Mamata Banerjee has been trying hard to build pressure on Narendra Modi since the early days of demonetisation. Though the Bengal chief minister knows that the scales are tilted against her right now because of the arrest of her senior aides in connection with chit fund scams, she seems undeterred.
In her latest bid to unsettle the prime minister, Mamata recently proposed the formation of a "national government" in New Delhi without Modi, whom she accused of playing "a dangerous game" because of which "all the institutions are under attack".
Also Read: Why the biggest threat to BJP in Goa is Hindutva
"In the current situation, a national government should be formed with another BJP person at the helm," Mamata said, exhorting all opposition parties to join hands against the Modi regime. "Advaniji, Rajnathji or Jaitleyji could head it. This current situation is just unacceptable."
In current situation a national Govt should be formed: Mamata Banerjee #DeMonetisation pic.twitter.com/ZoLLvjxp3C

— AITC (@AITCofficial) January 6, 2017
What Mamata is proposing is a coalition government comprising all major parties. Since this never happens, except maybe in a crisis, the implication in her suggestion is that the country is facing a constitutional crisis under Modi. It stems from two issues she is riled by - demonetisation and the heat on her party's leaders over their alleged involvement in chit fund scams.
For such an arrangement to be even considered, all major parties have to come on board. But are other parties ready for such a unity government? An early indication came from Mohd Salim, a senior leader of Trinamool's arch rival CPI(M). Salim argued that by proposing the names of only BJP leaders as replacements for Modi, Mamata has clearly indicated that she is not averse to the BJP and the RSS, or their policies. She is just engaged in a personality clash with Modi, Salim added, and she will have no qualms joining the NDA again to save herself from a probe in the chit fund scams.
TMC not opposed to BJP, even eager to join National Govt if it's led by likes of Advani Not amused, no qualms about policies only personal https://t.co/dcWfGVFoBK

— Md Salim (@salimdotcomrade) January 6, 2017
Like previous NDA @MamataOfficial is ready to join BJP led National Govt to scuttle #ChitfundScam probe MSG is clear No qualms about RSS https://t.co/uvPj72Y30M

— Md Salim (@salimdotcomrade) January 6, 2017
The Congress, which formed a united front with the Trinamool to protest demonetisation, hasn't even taken note of the proposal. A senior Congress spokesperson Catch reached out to said he had not seen the statement while another refused to comment. The party released a list of fresh demands for the Modi government to make up for the losses caused by demonetisation, but did not mention the "national government" proposal.
Conditional support
The RJD, which is supporting the Congress and the Trinamool in their protests against the Modi regime, welcomed the proposal but with a rider. Spokesperson Manoj Jha told Catch that his party supported the Bengal chief minister's proposal as the country's democratic institutions are no longer safe in Modi's hands. However, he added, the RJD would want such a government to be formed with the BJP.
Door to dictatorship
The JD(U) not only refused to back the proposal, the party denounced it as "ridiculous, impractical and irresponsible". The party's spokesman KC Tyagi questioned whether Mamata's Trinamool had the parliamentary majority to even think of forming a government at the Centre? "Who are we to say who BJP's leaders should be?" Tyagi asked. "Will we accept if tomorrow the BJP starts telling us who the leaders of our parties should be?"
Tyagi also took with Mamata for demanding President's Rule at the Centre, saying she was opening the door to dictatorship.
Clearly, Mamata's proposal is finding no takers. Already, her party's ties with the JD(U) have soured after demonetisation because of JD(U) chief Nitish Kumar's in principle support to the exercise. Mamata went to the extent of hinting, at a protest rally in Patna, that Nitish had become a "gaddar".
Also Read: Divide & rule: Mamata encourages internal feud in BJP, pitches for national govt at Centre