Researcher Sunita: don't like BJP but today's Nitish is worse
N Kumar
| Updated on: 13 February 2017, 5:38 IST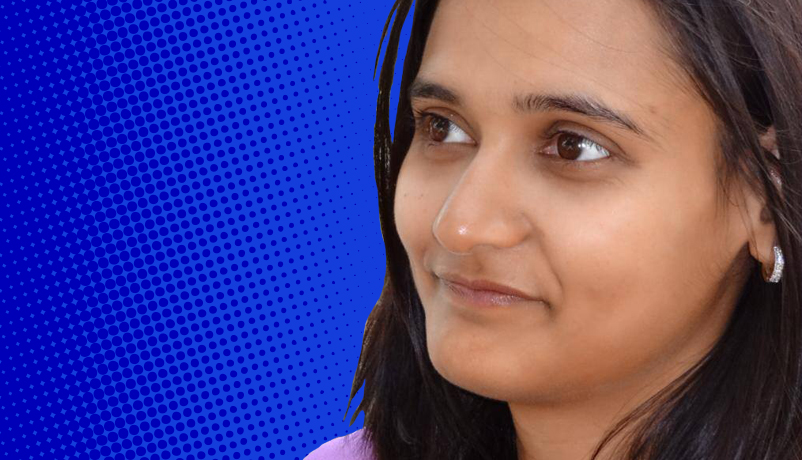 The scholar
Sunita Mini is a research scholar from Bhagalpur
She works at the AN Sinha Institute of Social Sciences in Patna
The dilemma
Sunita doesn\'t like BJP because it speaks of 25 years of jungle-raj, but forgets was it part of govt for 8 years
On the other hand, she feels Nitish has become egoistic and self-serving
More in the story
Whom Sunita will vote for and why
Her favourite chief ministerial candidate
Elections are not just about politicians. They're about people and issues. And what will really drive their vote.
Catch is, therefore, starting a 'People of Bihar' series, which will daily capture what different impact groups across the state are feeling. This is true insight on the Bihar election: up-close and hyper-personal.
The scholar who is angry with BJP, angrier with Nitish
Sunita Mini is a 32-year-old research scholar at the AN Sinha Institute of Social Sciences in Patna. She hails from Bhagalpur, and would have voted for Nitish Kumar in the upcoming assembly polls, had she not believed he has deviated from his development agenda.
Sunita doesn't like the BJP for a variety of reasons. But given what she sees a U-turn from Nitish, she says there is no viable alternative but to vote for the BJP.
Here's more from our conversation with her.
Which party is leading the campaign in Bihar? And whom will you vote for?
Nobody is ahead. And although I feel it isn't appropriate to reveal one's preference beforehand, I don't want Lalu and Nitish to form the next government of Bihar. Therefore, reluctantly, I have to wish for a BJP victory.
Why reluctantly? You don't seem to like the BJP...
I don't. But considering the path that Nitish has chosen, it seems to be the only option available.
What are your differences with the BJP?
Its double-speak. It shared power with Nitish for eight years. Yet, its leaders talk of 25 years of jungle-raj.
"Nitish has become egoistic and now thinks only about holding on to power," says Sunita Mini
Is this an admission that they too were a part of jungle-raj for close to a decade? Do they mean to berate their own ruling period?
In that case, why do you want the BJP to win?
BJP's strong presence has restrained Nitish from speaking the language of Lalu. Had it not been strong, there would have been even greater caste polarisation.
Did Nitish work for the development of Bihar? If yes, then why do you oppose him?
He is not the same Nitish he was. He has become egoistic and now thinks only about holding on to power.
He has made several statements that are unbecoming of a Chief Minister. It has been proven time and again that Nitish is guarding only his own interests. Firstly, it was the Manjhi episode, and then joining hands with Lalu. This was not expected from Nitish.
Why do you dislike Lalu so much?
Because I have seen Lalu's reign. Anybody who has seen his rule would never vote for him, either directly or indirectly.
If the BJP does come to power, who would you want to see as Chief Minister?
My choice would be Shahnawaz Hussain. Like me, he hails from Bhagalpur, and has done a lot of good work in the area.
Do you believe the BJP would choose a Muslim for the top job in Bihar?
Why not? If it can make Muslims its spokespersons and ministers at the centre, why can't it have a Muslim CM? It will only benefit the party.
It is for the party to decide its CM candidate. But the profile of someone like Sushil Kumar Modi doesn't suit the job. He played second fiddle to Nitish and seemed more like a JD(U) leader at that time.
No party has given adequate representation to women in these elections. Would you agree?
No party has ever bothered to promote women in Bihar politics for the right reasons. Most women politicians either belong to families of leaders or criminals.
Those anti-social elements who do not qualify for contesting elections use women as proxies. Every party has inculcated this culture.
Also read: Dalit PhD student Krishna: 7/10 for Nitish, 3/10 for Modi
An ATM guard who's always with a book, and why he'll vote NOTA
Banka Silk founder Udayan Singh wants a third term for Nitish
Graduate Azra feels Modi isn't inclusive enough to vote for
Whoever comes to power must create jobs: front-office boy Divyanshu
Nitish is a better leader than Modi: Student politician Zeeshan
Nitish has ruined his chance by joining Lalu: Lakshmi, graduate, Muzzafarpur
There's little to choose between Modi and Nitish: wannabe cop Vinit argues for NOTA
Lawyer Indira Sharma: Nitish started well, but has now lost his mind
Farmer Ali Ashraf: 'Dadri is jungle-raj. I don't want that in my state'