Police refuses to let Mohan Bhagwat rally happen in Kolkata, RSS moves HC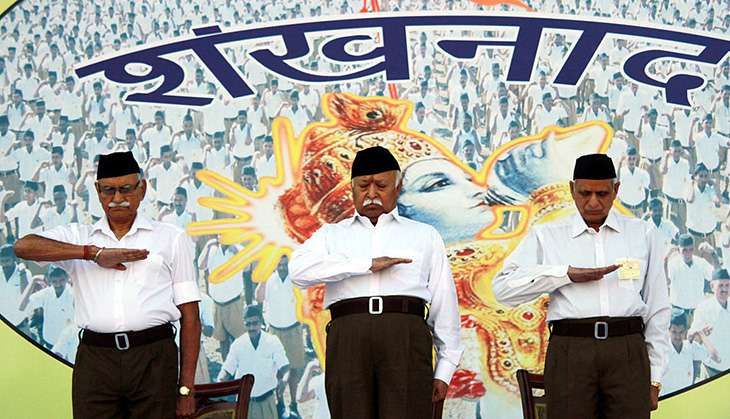 The ongoing tussle between the Trinamool Congress (TMC) and the Bharatiya Janata Party, which began with Prime Minister Narendra Modi's announcement of demonetisation, is escalating every day. Now, it has cast its shadow over Rashtriya Swayamsevak Sangh (RSS) chief Mohan Bhagwat's proposed rally in Kolkata on 14 January.
The Kolkata Police rejected the RSS's application for the rally at both the Brigade Parade Ground in central Kolkata, as well as the Bhukailash Maidan in Kidderpore.
The police cited lack of adequate space at Bhukailash Maidan, while for the other venue, the reason cited was that it's the transit point for the Ganga Sagar Mela, and many priests had already set up their tents at the ground.
According to RSS members, a crowd of around one lakh supporters was expected to attend the rally.
The RSS's Bengal unit has decided to appeal to the Calcutta High Court for permission to use the Brigade Parade Ground.
Jishnu Bose, the RSS's south Bengal general secretary, said: "We will again approach the High Court on Friday, and will appeal to it to give permission to organise the event, as Brigade Parade Ground is under the control of the army, and we have already taken permission from army officials."
RSS members have submitted documents in support of their argument at the Calcutta High Court, and based on its judgement, the body will decide its next course of action.
Victory for Supriyo in Asansol
Earlier, on Wednesday, the Asansol municipality had rejected Union Minister Babul Supriyo's request to permit him to organise a Sansad Mela at the Rail Gate Maidan. The municipality cited security reasons and a lack of space.
However, on Thursday, the Calcutta High Court reversed the municipality's decision, giving Supriyo the go-ahead for the mela, where many of his fellow singers are expected to perform.
Supriyo went on to allege that in both cases, in Asansol and in Kolkata, the Trinamool Congress's political manoeuvering was behind the refusal of permission. "The TMC is frightened, and thus, it is resorting to nasty politics. We will continue our fight till the last, and will stick to our demands," he said.
On the flip side, Trinamool MP Sultan Ahmed said: "There is no political motive behind such a decision. The Kolkata Police has refused to give permission owing to security reasons."
Edited by Shreyas Sharma
More in Catch
Mamata again snubs Modi, boycotts National Tourism Festival in Gujarat
Mamata reaches out to tribals in Jharkhand in her fight against BJP and Modi
Mamata-Modi spat spirals, supporters now resorting to abuse
Divide & rule: Mamata encourages internal feud in BJP, pitches for national govt at Centre