Officers working in Singur get a pat on the back & rewards, Opposition calls it a waste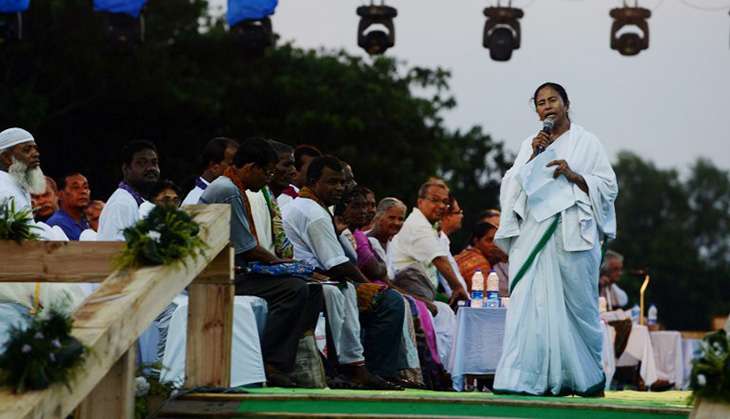 Government officers and police constables in Bengal have something to be happy about. The Bengal government has decided to provide additional leave travel concessions (LTC) to senior officers and cash reward incentives to junior officers and police constables for having completed the process of transforming the land in Singur to become fit for agricultural purposes and returning the land rights to thee farmers.
Chief Minister of Bengal Mamata Banerjee has already declared that officers will be given rewards as they have completed the entire process of returning the land to Singur farmers before 12 weeks - much ahead of the scheduled date ordered by the Supreme Court.
Top officials of the state government said that a total of about 300 officers have been pressed into service for completing the work before time.
Work well done
Around 100 senior level officers will be given LTC while 200 junior level officers and police constables will be given cash incentives of around Rs 10,000.
A senior official of the state government said that officers can avail the additional LTC from December onwards and that the LTC is valid only if any officer is traveling within India.
So, what exactly is an LTC?
LTC is an allowance or part of the remuneration provided by an employer to an employee to compensate for the travel expenses.
The incentives will be merged with their salaries and from next month onwards ad the junior officers and police constables will get increased salary.
Missing land owners
It may be mentioned that till now 71 acres of land remain unclaimed, as they could not trace the original owners of the land, but interestingly, these fake owners had already taken cheques during the CPI(M) regime .
Officials added that they had mentioned the amount of unclaimed land still lying at Singur to Supreme Court in their progress report.
Waste of funds?
The decision has created stir among the Opposition parties with both CPI(M) and Congress slamming the state government for unnecessarily spending money without giving importance to setting up industries in the state.
CPI(M) leader Surjya Kanta Mishra said, "This is waste of public money. The job of an officer is to deliver his/her job within the stipulated time-frame. There is no need to give them an additional reward for doing their work."
Congress leader Abdul Mannan said, "This is a sheer waste. Mamata is trying to celebrate every moment by giving additional incentives to people, be it giving cash to local clubs or to officers."
Edited by Jhinuk Sen