Office of profit: 17 more AAP MLAs under the scanner. Total 38 now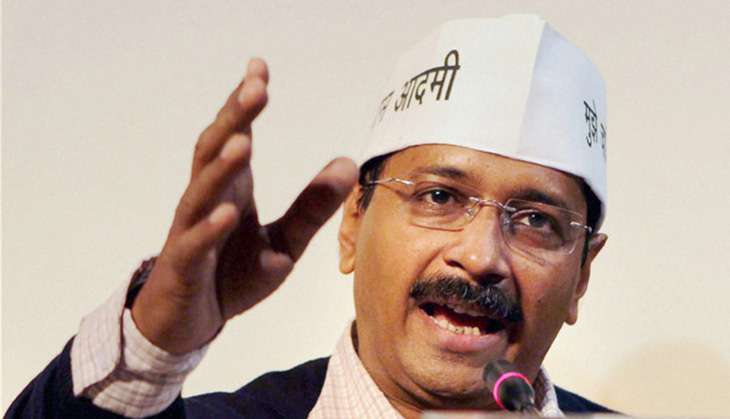 Even as uncertainty prevails on the fate of 21 AAP MLAs in Delhi in the office-of-profit complaint case, 17 more MLAs of the party appear to be sliding into another controversy. The Election Commission has forwarded to President Pranab Mukherjee a complaint against 27 AAP MLAs for holding another office-of-profit in Delhi government. Ten out of these 27 are already named in the complaint regarding appointment as Parliament Secretaries that the EC is currently examining.
A Delhi-based law student, Vibhor Anand, had filed this complaint, alleging that these 27 MLAs hold posts of Chairpersons of Rogi Kalyan Samitis in different government hospitals in Delhi without any legal sanctity. Anand had lodged this complaint directly with the EC in June, following which the Commission had said that it should be made to the President who, in turn, will send it to the Commission. EC has now sent the complaint to the President.
The Samitis
The Samitis are special committees operating in each Delhi government hospital that take care of hospital maintenance. They function under the State Health Society or the Department of Health and Family Welfare. They work as independent bodies and are empowered to raise their own funds. Each samiti is headed by an MLA as chairman and Deputy Commissioner (Revenue) as vice chairman. The medical superintendents in hospitals are member secretaries. Four other non-official members sit on the committee, who are either from the local RWA or are nominated numbers.
The samitis were set up by the Congress government in 2009 to replace the hospital advisory committees that did not have any executive powers. Anand's contention is that the 2009 order violated the mandate of the scheme and the Congress as well as AAP governments in Delhi are guilty of illegally appointing MLAs as chairpersons. He has appealed that these be treated as offices of profit and the concerned MLAs be disqualified. The EC's reference to the President itself does not guarantee imminent action.
It is up to the President to find merit in the complaint or not, following which he can decide to request EC to examine it. However, what this does is it leaves 17 more MLAs with the sword of possible disqualification hanging over their heads, in addition to the 21 already facing the office-of-profit probe. The fresh list includes Delhi Assembly Speaker Ram Niwas Goel, his deputy Rakhi Birla, former deputy speaker Bandana Kumari and estranged AAP MLA and Swaraj Abhiyan leader Pankaj Pushkar. The names of the 27 AAP MLAs named in Anand's complaint, according to various media reports, include -
The 10 Parliamentary Secretaries
Shiv Charan Goyal - Moti Nagar
Jarnail Singh - Tilak Nagar
Alka Lamba - Chandni Chowk
Kailash Gehlot - Najafgarh
Anil Kumar Bajpai - Gandhi Nagar
Rajesh Gupta - Wazirpur
Naresh Yadav - Mehrauli
Rajesh Rishi - Janakpuri
Madan Lal - Kasturba Nagar
Sharad Chauhan - Narela
The 17 others
Bandana Kumari - Shalimar Bagh
Ajesh Yadav - Badli
Jagdeep Singh - Hari Nagar
S K Bagga - Krishna Nagar
Jitender Singh Tomar - Tri Nagar
Ram Nivas Goyal - Shahdara
Vishesh Ravi - Karol Bagh
Nitin Tyagi - Laxmi Nagar
Ved Prakash - Bawana
Somnath Bharti - Malaviya Nagar
Pankaj Pushkar - Timarpur
Rajendra Pal Gautam - Seemapuri
Hazari Lal Chauhan - Patel Nagar
Rakhi Birlan - Mangolpuri
Mohammad Ishraque - Seelampur
Commando Surendra - Delhi Cantt
Mahendra Goyal - Rithala
Taking both complaints into account, the total number of AAP MLAs facing office-of-profit complaints and demands for disqualification has risen to 38. At this juncture, it is impossible to say whether these will be disqualified or not, but the situation has become deeply concerning, not just for AAP but the people of Delhi as well.
The Delhi Legislative Assembly has 70 seats, which means the magic number that propels a party in power is 36. AAP has an astounding 67 seats but if it loses these 38, its strength will be reduced to 29 that will be seven short of the magic number. This will necessitate fresh polls in the national capital, which has already seen two rounds of polls in 2 years, with a nearly year-long spell of President's Rule in between. Delhi voters will surely not be pleased if they are forced to go for another round. Even if that indeed happens, it will be hard for AAP to come back with the resounding mandate it got in 2015.