Mamata to block GST unless Centre relaxes note ban norms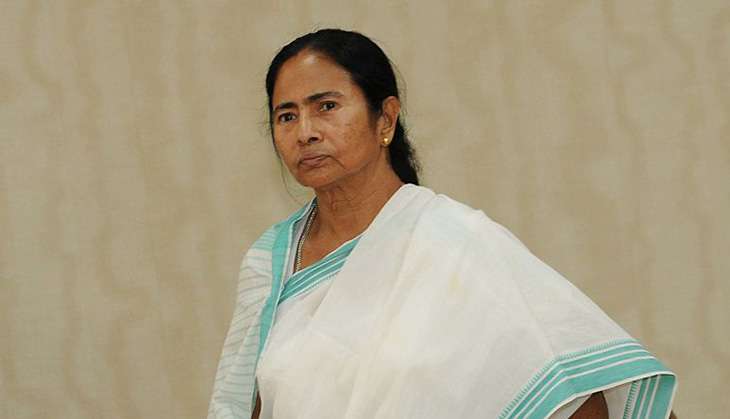 Ever since Prime Minister Narendra Modi announced the demonetisation drive on 8 November, one of its most vocal critics has been Trinamool Congress (TMC) leader and West Bengal Chief Minister Mamata Banerjee.
And now, following through on her threats, the TMC seems to have decided to make a U-turn on the Goods and Services Tax (GST) Bill that is set to be tabled in Parliament.
At a meeting between top bureaucrats and West Bengal finance minister Amit Mitra, who is also chairman of the Empowered Committee on GST, it emerged that the state was unlikely to support GST, although the TMC had welcomed GST in the past as a 'reasonable' and 'progressive' move by the Centre.
Pressure from the CM
Top sources within the state government said that the pressure on the GST issue was coming directly from Banerjee, who, they claimed, had "lost her temper" about the move to ban Rs 500 and Rs 1000 currency notes overnight.
Nirmal Ghosh, Chief Whip of the West Bengal Assembly, said: "It all depends on the Chief Minister. If she is not happy with the move, then there is a chance that the West Bengal government might oppose the Bill in Parliament."
Banerjee has anyway been growing frustrated at the Centre's growing 'interference' in financial matters, as well as law and order in the state, and as a result, she had decided to block GST in Parliament.
Senior state government officials said that the common man's interest had been harmed by demonetisation move, and unless the Modi government relaxed some of its clauses, the TMC would make it tough for the government to get the GST Bill through the Rajya Sabha, where it is in a minority.
In fact, Mitra is heading to New Delhi on Friday, and will hold an emergency meeting with all the other states who have previously supported the move towards GST. Sources within the TMC said that if the party can generate consensus among all the non-BJP-ruled states, it was likely to push for an all-out rejection of the Bill in the Rajya Sabha.
Will Centre have to save face?
Political analysts are of the opinion that it would be a huge blow to the Centre if the GST Bill fell through after months of deliberations with the Opposition, since tax reforms were one of Prime Minister Modi's pet projects since he came to power.
Prof. Amol Dutta, political analyst, said: "It all boils down to the political equation between the Centre and the state. Will the Centre relax some of the norms of the currency ban? And if it does, will Banerjee oppose or support GST? All that what remains to be seen."
Edited by Shreyas Sharma