Mamata has kicked off her anti-BJP gameplan. And it started with a bunch of tweets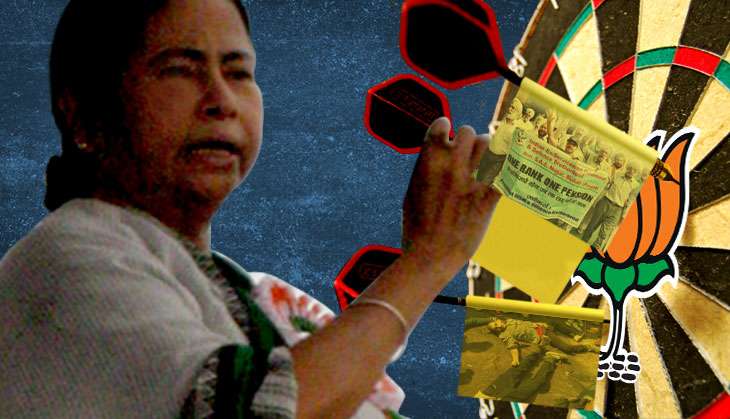 Mamata anti-BJP gameplan (Arya Sharma/Catch News)
Seeking to play a major role in national politics post-2019 Lok Sabha elections, Trinamool Congress chief Mamata Banerjee's anti-BJP plans to consolidate all secular forces became clearer with her recent move.
She lent her support to Rahul Gandhi when she tweeted that it was unfortunate that he and Manish Sisodia were stopped from visiting the bereaved family of former jawan Ram Kishan Grewal.
Banerjee even termed the detention of Delhi Chief Minister Arvind Kejriwal as unprecedented and tweeted -
She has also raised the question regarding the Bhopal encounter where police gunned down eight SIMI activists and said she does not agree with the "so called encounter theory".
Top sources in TMC said this was a tactical move against the Narendra Modi government, which is trying to fan communal tension in Bengal. Banarjee does not want a direct confrontation with the Centre.
Sources in the state's ruling party said the leadership is keenly awaiting the outcome of the Uttar Pradesh Assembly polls, as it will indicate the political temperament of the country.
"We are waiting for the outcome of the UP polls, as the results will make a lot of things clear about which way the wind is blowing. The BJP is fast losing popularity across the country, the Congress is still in a mess. There is a vacuum in the Opposition space. As time passes, the call for the anti-BJP platform will gain momentum. We want to fill that vacuum," said a senior TMC minister on the condition of anonymity .
Rallying factions
After the massive mandate in the Bengal Assembly polls, the popularity of TMC is on a high. But the leadership regrets that irrespective of TMC winning 34 Lok Sabha seats in the 2014 polls, the party didn't have any role to play in national politics as BJP had managed a majority on its own.
"We couldn't play a major role after 2014. But the situation will not be the same after the 2019 polls. Be it a secular front or federal front, the anti-BJP front can't be formed without TMC," said a senior minister.