Lok Sabha elections 2019: Kamal Haasan ready to join hands with Congress but on this condition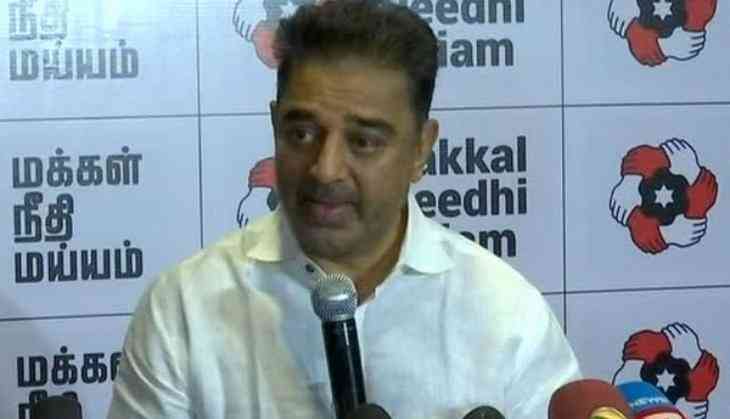 Actor-turned-politician has expressed his willingness to join hands with Congress if they cut their alliance with Dravida Munnetra Kazhagam (DMK) in the upcoming 2019 Lok Sabha elctions.
Haasan, who recently formed his own party Makkal Needhi Maiyyam, said that he is ready to join hands with Congress if Congress breaks alliance with DMK.
"If DMK-Congress alliance breaks, I would be ready to join hands with Congress in the 2019 elections. I need to have a word with Congress to make sure our alliance would benefit the people of Tamil Nadu," said Haasan in an interview to Thanthi TV on Friday.
Haasan has been a constant critique of both state and central government.
In June, Haasan met Congress president Rahul Gandhi in New Delhi to discuss the political situation in Tamil Nadu. Therefore, Haasan's willingness to join hand with Congress is not a surprise.
After meeting Gandhi, Haasan said 'We discussed politics, but not the way you think'. During this time, Haasan spoke out against the DMK publicly. Kamal also snubbed DMK and allies when they decided not to attend the all party meeting proposed by him on the Cauvery issue.
Haasan said "MNM aims to fight corruption. I won't join hands with any party which is tainted. Both DMK and AIADMK have been corrupt. We will work hard to dethrone both these parties from Tamil Nadu."
Also read: #MeToo: High-profile women feel 'sad, angry'; expressed their pain over horrifying accounts of harassment in an open letter