Jammu & Kashmir: Mehbooba proposes amnesty for militants. Will it work?
Catch Team
| Updated on: 10 February 2017, 1:49 IST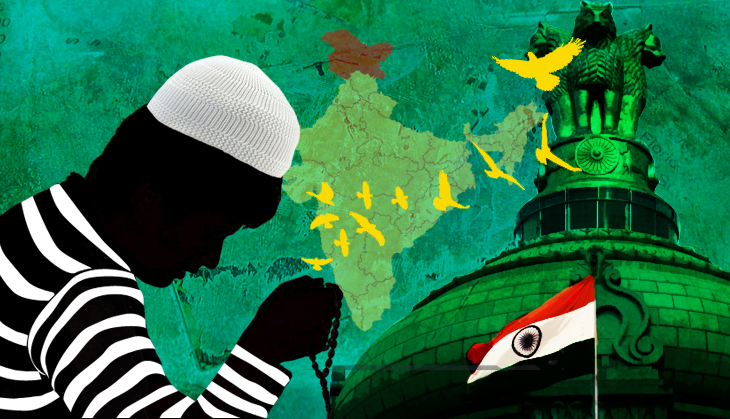 Chief Minister Mehbooba Mufti is ready to grant general amnesty to the militants if they submit to the constitution and the rule of law. She sees it as "an option of home-coming for the local youth who have picked up guns".
And more importantly, Mehbooba said this while chairing her first meeting of the Unified Headquarters, Jammu and Kashmir's all powerful security body which comprises the Army, Border Security Force (BSF), Central Reserve Police Force (CRPF), the J&K police, various state and Central intelligence agencies and senior government functionaries such as the chief secretary.
Mehbooba's amnesty proposal is a modified version of former Chief Minister Omar Abdullah's much hyped rehabilitation scheme for Kashmiri militants in Pakistan Occupied Kashmir. In 2010, the state cabinet had approved the `Rehabilitation Policy' paving way for the return of youth who had crossed over to PoK for arms training. The state government opened "channels" for them to return without arms and resume a normal life. The government selected four entry points - Poonch-Rawalakote, Uri-Muzaffarabad, Wagah (Punjab) and the Indira Gandhi International Airport, New Delhi from where the youth could enter the state subject to the required clearance.
Also read: Young & restless: new breed of militants in Kashmir are eager to change the status quo
Around 350 youth returned under the policy including Syed Liaqat Shah, a former militant, whose controversial arrest on his return by the Delhi Police near Nepal border had become a huge issue. But the PDP-BJP government had all but shelved the plan, as no PoK based militant returned over the past one and a half year.
But as is clear from Mehbooba's pitch for offering amnesty to active militants in Kashmir, she wants to confine the policy to Valley. This is also because very few Kashmiri youngsters go to PoK for arms training. Most of the militants are locally trained.
"Only jihadis who come from the other side of the LoC are Pakistanis or those from PoK," said a police officer.
A more serious concern for Mehbooba is the fact that youth in parts of Kashmir have developed a renewed fancy for militancy.
In 2015, more than a hundred youth joined Hizbul Mujahideen and Lashkar-e-Tayyeba. For the first time in a decade, 88 of the 142 declared militants in the Valley were local Kashmiris. The rest were from Pakistan and PoK. Though killings and the fresh recruits have altered the numbers, the figure is now estimated to be between 150-200. Local recruits still outnumber foreigners.
Since January more than 30 militants, five civilians and eight security forces personnel have been killed.
Also read: Cop out: why are policemen fleeing to join militants in Kashmir?
Making things further alarming for the government is the ever growing number of the people attending the militants' funerals. As soon a militant is killed in an area, people from all the adjacent areas pour in to express their sorrow, in some cases even clashing with security personnel and raising anti-India and pro-Azadi slogans.
Many of the new recruits to jihad are in their teens or in the early twenties. "They join militancy on an impulse. They are poorly equipped, poorly trained and lose their lives cheaply," the police officer added.
Will Mehbooba's offer make any difference?
"Not at all. She is addressing the symptom and not the disease. Such approaches haven't resolved anything in Kashmir for the past 70 years, nor would they work now," said Ayaz Akber, spokesman for the Hurriyat conglomerate led by Syed Ali Shah Geelani.
"The issue is not amnesty or its absence. The issue is why are young men giving up their comfortable lives to join a Jihad, only to lose everything including their lives".
Akber said Mehbooba is just a facade for the central rule in Kashmir. "Was her father's government able to release Masarat Alam last year? They had to re-arrest him under pressure from New Delhi," he said. "They lack agency to do anything on their own. They are subservient to Delhi for everything".
Shahid-ul-Islam, from the 'moderate' Hurriyat faction, echoed Akber. "There have been many such policies in the past. Some for surrender and the others for amnesty. But nothing changed on the ground," he said. "The new scheme won't change anything".
The National Conference was also unsparing. "Mehbooba has turned her back on our rehabilitation policy which had brought such successful results. Many youth returned from PoK without arms and settled back into a normal life," NC spokesman Agha Ruhullah said. "The new amnesty idea is just a gimmick to undo our policy. This is unlikely to produce any results".
Interestingly, following the 2010 unrest, even the NC had announced a general amnesty for the youth arrested for taking part in protests and stone-throwing. Around 230 cases involving 1,811 persons were withdrawn under the scheme. However, this still fell far short of the large number of the cases registered. Police had registered 1,733 cases involving 9,166 people through the 2009 and 2010 unrests. In Srinagar, 738 cases involving 3,175 persons were registered, followed by 256 cases involving 867 persons in Baramulla district.
Edited by Aditya Menon
Also read: Facebook recruits: what this disturbing picture of militants in Kashmir means