HC grants interim bail to Kunal Ghosh as CBI fails to explain why he must be kept in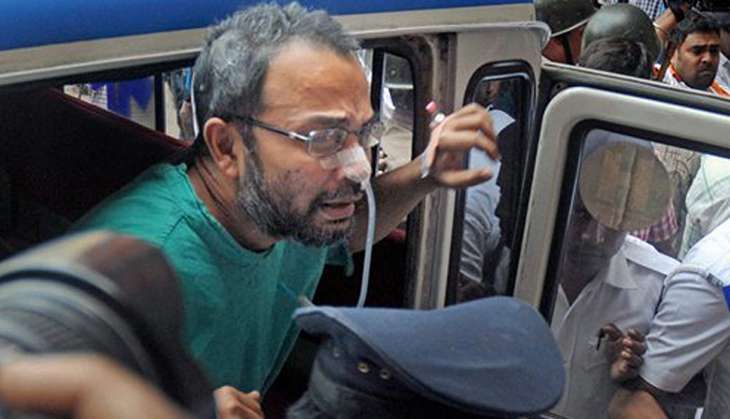 Former Rajya Sabha MP, Kunal Ghosh, who was one of the accused in the Saradha Scam, was granted interim bail by Calcutta High Court on Wednesday.
CBI's failure to justify to the court as to why they held the accused behind bars without the need to question further, has once again been brought under scrutiny.
Ghosh was arrested on 13 November, 2013 by the Bidhannagar City Police. He was chargesheeted by the CBI and sent to custody. Later, Ghosh was sent to judicial custody and has remained behind bars since.
On several occasions, Ghosh had gone on a hunger strike inside the jail claiming that some influential people who were involved in the scam were not being questioned. He had even gone to extent of attempting suicide after consuming several sleeping pills.
After they observed that there was no need to keep Ghosh behind bars anymore, the court ordered his bail.
The court granted Ghosh bail on a bond of Rs 2 lakh and he will not be allowed to step out of the Narkeldanga jurisdiction until further orders. The period of the bail is until 11 November and Ghosh is likely to go to his residence, from jail, on Thursday.
Second error on the CBI list
This is the second such instance in the Saradha scam where the CBI has failed to provide a proper reason for holding the accused in without any investigation.
In the case of Madan Mitra, former transport minister of the state government and another accused in the scam, the CBI had also failed to provide proper justifications for keeping him behind bars without any investigation.
Presently, the CBI is investigating the multi-crore-rupee Saradha scam after the Supreme Court asked the investigating agency to probe the case.
Conditions
The high court however has imposed some conditions while granting bail to Ghosh. The MP has to submit his passport to the CBI and has to appear before the agency once a week. The high court also empowered the CBI to call Ghosh for questioning whenever required.
He has also been barred from travelling outside the jurisdiction of Narkeldanga police station where his residence is located.
The division bench held that the law of the land does not provide for any ground to keep Ghosh in custody further. On Tuesday Justice Ray chastised CBI lawyer K Raghavacharyulu who opposed the MP's bail prayer and sought more time for the hearing.
Opposition speak
Opposition leaders, however, claimed that Mamata's under the table understanding with BJP has led to the accused acquiting bail .
Congress leader Abdul Mannan said, "Trinamools' understanding with BJP has led the accused to get bail. CBI should appeal to a higher court."
CPI(M) leader Sujan Chakraborty said, "We want that CBI to move a higher court so that the accused gets punished."
Edited by Jhinuk Sen
Also read: Suspended TMC leader Kunal Ghosh granted interim bail in Saradha scam case
Also read: Saradha scam: ED summons Nalini Chidambaram
Also read: Saradha scam: Madan Mitra to be kept under house confinement