Congress to revive National Herald: appoints Neelabh Mishra as Editor-in-Chief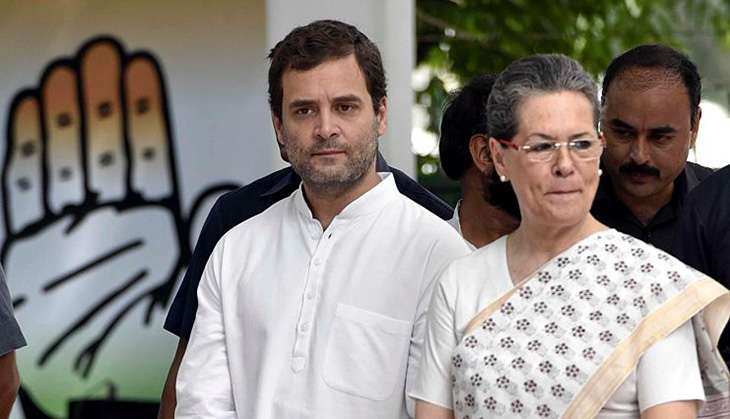 The Congress has finally decided to resume publication of its controversy-ridden newspaper, National Herald. The Associated Journals Ltd (AJL), the company that officially owns National Herald, will resume publication of the English-language newspaper as well as its Hindi cousin, Navjivan, according to a party statement on Wednesday.
No dates were revealed but an important hiring was announced - that of senior journalist Neelabh Mishra as Editor-in-Chief of both newspapers, as well as the company's "digital properties, with immediate effect".
The National Herald is believed to have been established by former prime minister Jawaharlal Nehru in 1938, to air his views freely.
It is said to have suffered from financial difficulties all along and was shut down in the 1940s, revived and shut again in the 1970s, before finally ceasing operations in 2008.
Currently, the paper and its parent company are in the midst of a court case in Delhi. BJP MP Subramanian Swamy has accused current Congress President Sonia Gandhi and Vice-President Rahul Gandhi of fraud and land grabbing by acquiring AJL, a publicly limited company, through their private company, the Young Indian.
Swamy has alleged that the fraud and land grabbing is worth Rs1,600 crore. His complaint also states that the party gave AJL an unsecured and zero-interest loan of Rs 90 crore, which is illegal since a political party is not allowed to lend money for commercial purposes.
The courts have deemed the case fit for consideration and hearings are going on. There was a speculation for the longest time that the Congress was planning to revive the newspapers, but the party officially denied it so far.
Mishra's appointment has put a lid on the speculation. The veteran journalist is the former editor of Hindi Outlook.
Edited by Jhinuk Sen
Also read: The albatross around the Gandhis' neck: what's the National Herald case?
Also read: National Herald case: where did the Gandhis go wrong?
Also read: National Herald case: Delhi HC denies documents to Swamy