BJP fails to submit audit report to EC, gives Mamata a stick to beat it with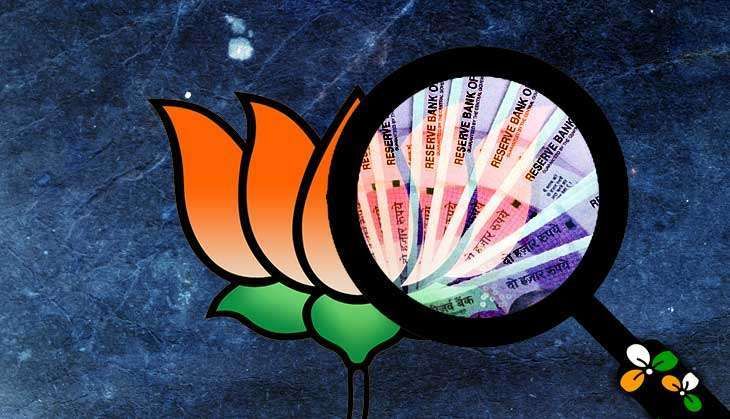 The Trinamool Congress is likely to approach the Election Commission over the Bengal BJP's failure to submit its mandatory audit report for March 2016.
The impending move is being seen as an attempt by the Trinamool to corner the Narendra Modi regime over the note ban.
According to sources in the EC, the state BJP has not filed its audit report for March 2016 despite getting two notices from the poll body.
Bengal BJP chief Dilip Ghosh, however, insisted that they have already sent the audit report to the party's central leadership "and they will be submitting it to the EC". "We have not tried to suppress any of our audit reports so far," he added.
The matter was recently discussed by the Trinamool's Core Committee, after which party supremo and Bengal Chief Minister Mamata Banerjee instructed her MPs and legislators to use the issue to protest Modi's note ban.
Also Read: Bengal snubs Modi govt, says no to cashless payment in PDS
Sources in the Trinamool said while MLAs have been directed to raise the issue in their respective constituencies, the MPs have been tasked to speak with other opposition leaders to jointly make the pitch against the note ban.
Since opposition parties are divided on the issue of "demonitisation", the sources said, the Trinamool's "main aim" is to "unite the opposition in the fight against demonitisation so that the BJP can't try to create differences among opposition parties".
At the same time, the party will organise public meetings across Bengal to highlight the misery that the note ban has inflicted on the common people.
Partha Chatterjee, Bengal's minister for parliamentary affairs, said, "We will continue protests against the note ban, as common people, especially farmers and tea garden workers, have been affected badly."
Building on Mamata's tweet attacking the Modi regime for issuing confusing and misleading statements, especially regarding the exemption in tax scrutiny for political parties, the Trinamool leaders have been talking about this latest "blow" to the common people.
Also Read: Note ban: Did Modi govt just allow political parties to launder black money?