Akhlaq lynching: Adityanath smells blood after report says meat was beef
Catch Team
| Updated on: 10 February 2017, 1:50 IST
Mohammad Akhlaq's lynching in Dadri continues to be a goldmine for politicians to exploit, several months after his death.
The forensic report of meat samples taken from the scene of crime in Bishara, Dadri, have been found to have come from 'cow or its progeny'.

Also read- Dadri lynching: Meat recovered from Akhlaq's fridge was cow meat, confirms forensic report
And while this report does not affect the ongoing trial, in which the chargesheet has already been filed and the son of a BJP leader is among the prime accused, it has begun to stir UP politics, less than a year before the state elections.
It may be worthwhile to remember that the initial report about the meat samples had found them to be belonging to a 'goat or its progeny'. A vetenarary officer, in his report just a few days after the incident, on 28 September 2015, had said: "Prima facie, it seems that meat found in Dadri lynching victim's house belongs to goat progeny."
Politically-motivated questions
On Wednesday, the Chief Minister of UP, Akhilesh Yadav questioned the authenticity of the latest lab report from the Mathura forensics lab.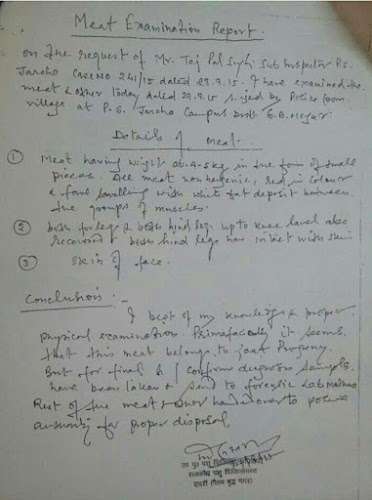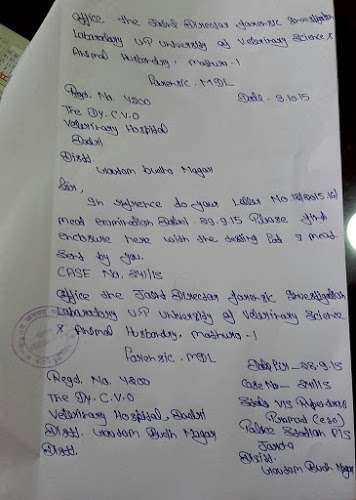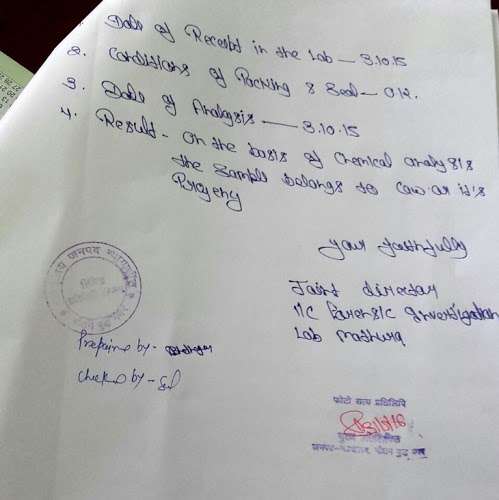 "Where was the sample sent, who received it? There was nothing objectionable in his house. All eyes are on this matter. Everyone wants that the victim's family to get justice, as a murder has taken place," Yadav told reporters in Lucknow.

He added that after this incident: "There was a debate in the world regarding what to eat and speak. I think one should not get involved in such matters."

On the other hand, BJP MP Yogi Adityanath demanded an FIR against Akhlaq's family for slaughtering a cow. Interestingly, an outfit related to Adityanath had actually offered to distribute arms to Hindus in the aftermath of the incident.

Adityanath made two other demands from the UP government. "The innocent Hindus arrested in the matter should be immediately released, and the state government should withdraw all facilities given to Akhlaq's family," he said.

Akhlaq's family moved into an Air Force base in New Delhi a few days after the incident, are still living there. The family was given Rs 45 lakh in compensation, and a flat in Greater Noida.

His younger son Danish, who was injured in the mob violence, has also been promised a job as soon as he recovers from his injuries.
FIR for what?
A member of Akhlaq's family, who was asked to react on the latest developments, said: "Let them file an FIR against us, as they're bragging. On what basis will they lodge an FIR? They got these meat samples from the street. These samples were never taken from our house. We will not let these people use us as a political instrument."
The significance
The UP Assembly elections will be the BJP's biggest poll battle after Bihar, which it lost. The party will obviously be looking to consolidate Hindu votes, and this forensic lab report is likely to provide it with a lot of thrust, especially through hardliners like Adityanath.
Other parties in fray for UP 2017 may have to deal with this report more carefully - by defending everyone's right to eat and live however they want, just as Yadav said on Wednesday, but sympathising with the emotions with which Hindu voters may be looking at this issue.
Edited by Shreyas Sharma
More in Catch:
No remorse: villagers in Bishara say 'beef-eating' Akhlaq deserved to die
Two weddings and a funereal atmosphere: life after Akhlaq in Bishara