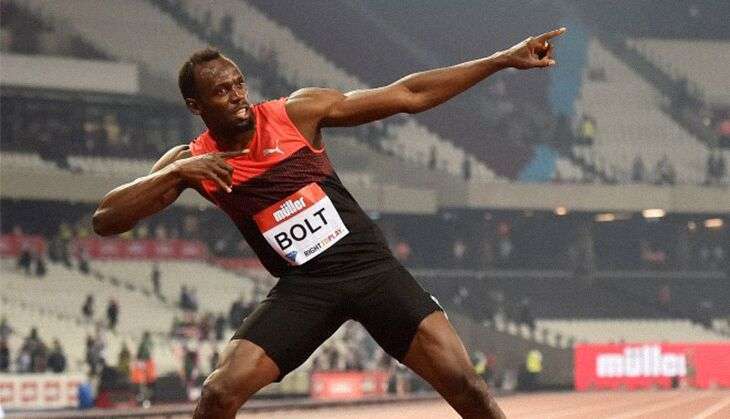 Six-time Olympic gold medallist Usain Bolt won his first 200 metres for the year on 22 July at the Anniversary Games.
He completed the 200 metres in 19.89 seconds. The event is his last track outing before the Rio Olympics 2016.
Previously, Bolt pulled out of the 100 metres finals in the Jamaican trials last month with a hamstring strain.
Usian Bolt, who turns 30 next month, will be looking a for a triple gold medal in 100m, 200m and 4x400m relay.
His usual late surge was noticeably absent in the 200m. Bolt also admitted that he was not in full form. At a press conference after the win, Bolt said, "I tried to hold my form. I'm not fully in shape, I need more work but I will be fine. I'm feeling good and happy I could run and finish the race without any injuries".
After winning the 200m at the Anniversary Games, Bolt will be looking to beat his rival Gatlin, who won both the 100m and 200m at the U.S. Olympic trials with times of 9.8 and 19.75 seconds.