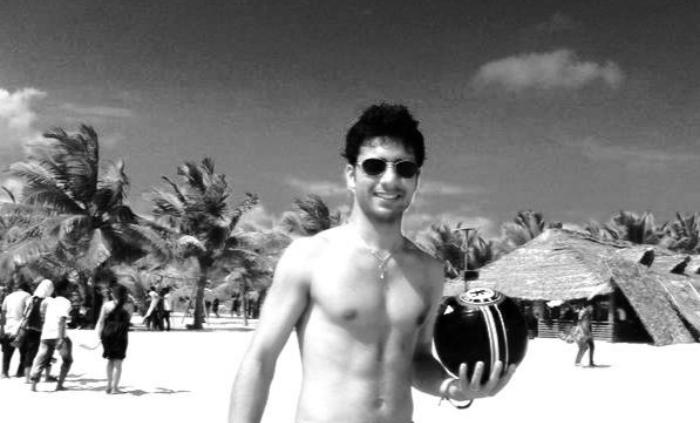 In what is one of the most shocking stories to emerge from the Indian sporting landscape in recent times, squash player Ravi Dixit (who was the gold medalist in the 2010 Asian Junior Championship) has announced he is ready to auction his kidney for Rs 8 lakh to fund his training for the South Asian games to be held next month.
Dixit, who has been one of India's brightest prospects in the sport in the last few years, made the announcement on his Facebook profile. It read -
"I have been playing squash for the last 10 years. Even after winning so many medals and representing India so many times, I do not get any support to take my squash to the national and international levels. Dhampur Sugar Mill has supported me but how long will they continue to support me? Next month, the games are starting in Guwahati and I am representing India.
"To prepare for the tournament, I am training in Chennai but I have not been able to arrange enough money to fund my campaign for the games. I have lost my determination. I am ready to sell my kidney. If anyone needs a kidney, they can contact me. The price of my kidney is Rs 8 lakh."
Ravi Dixit belongs to a middle-class family from Bijnor in Uttar Pradesh, and his father Ramkailash Dixit, works with the Dhampur Sugar Mill (which has been funding all his campaigns and training).
According to media reports, Dixit's father had this to say on the whole matter -
"I have spoken to Ravi. He is in Chennai right now but I spoke to him on the phone. His mother and I are imploring him not to take the step. Together, we will figure out a way to deal with this crisis. This way, he will ruin both his life and career. I am saddened to hear that my son is taking such a drastic measure. I funded my daughter's wedding with Ravi's winnings. Since he has to support the family as well, he cannot use much of what he gets for himself."
Dixit's mother Sarvesh Dixit told The Times Of India that it was getting increasingly difficult to support Ravi, and that the family was too embarrassed to seek the mill's financial help further.
However, Vijay Gupta, an official at the mill, told the media,
"The mill has always supported Ravi in his endeavor. We wish he had come to us before doing such a thing. We will speak to him and do whatever we can to help him."
When contacted personally, Ravi Dixit was unavailable for any further comment.