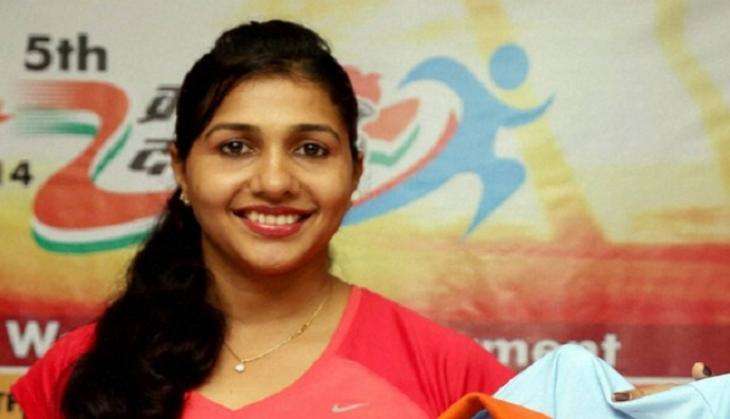 The Athletics Federation of India (AFI) has expressed complete solidarity for World Championships bronze medalist Anju Bobby George, who is the country's highest achiever in track and field sports till date.
Kerala State Sports Council (KSSC) president Anju had recently accused state's Sports Minister EP Jayarajan of insulting her and charging her with false claims of financial irregularities.
Kerala Chief Minister Pinarayi Vijayan, however, came to the rescue of his Cabinet colleague last week and said Jayarajan neither misbehaved nor abused the former athlete.
Reflecting on the same, the AFI urged the Kerala Chief Minister to extend full support to the legendary long jumper, who has brought great laurels to the country throughout her athletics career.
Anju's job has been under scrutiny with the state government mulling to bring amendment for reconstituting of the Sports Council by dissolving the current administrative committee.
Extending their support to the athlete, the AFI said, "Anju Bobby George is arguably India's greatest athlete as the only Indian Athlete to win a Medal in the IAAF World Championships till now. On behalf of the entire athletics fraternity in the country, we salute her selfless and indefatigable service to Indian athletics and extend her absolute support at this juncture."
"We also request the Honourable Chief Minister of Kerala to extend full encouragement to Anju Bobby George so that she can carry on performing her duties with aplomb as the President of the Kerala State Sports Council," the AFI added.
The AFI also pointed out the contribution made by Anju's family for development of sports in the state.
"Anju Bobby George and her family are a rare sports family in the country and her brother, Ajith Markose is an international coaching licence holder and has been attached with the Indian team for many internationals, including Asian Games.
We are shocked that instead of appreciating their contribution, unnecessary criticism has been made. Sports should be above party politics and the AFI staunchly hails Anju Bobby George's contribution to Indian sports," the AFI said.
-ANI