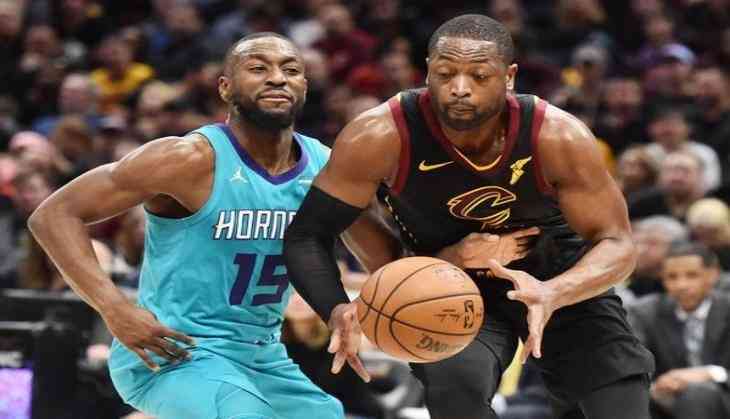 American professional basketball player Dwyane Wade and his actress wife Gabrielle Union celebrated this year's Thanksgiving in a bit different way, by having a low-key 'No Thanksgiving'.
Union had to wait until Saturday to tuck into the traditional Thanksgiving turkey feast as her husband Wade postponed the celebrations.
Reflecting on their plans for the `Thanksgiving`, the actress posted a video on her Instagram story and captioned "The canceled Thanksgiving."
In a video, Union could be seen asking his husband whether he has cancelled Thanksgiving to which Wade replied that he has not cancelled the same and just decided to delay the celebrations, the People magazine reported.
"So baby, you canceled Thanksgiving?," she asked
"No, no, no, we did not cancel Thanksgiving," he replied.
So what are we doing?" she quizzed, to which the sportsman responded, "Nothing!"
Union, who got hitched to the basketball player in 2014, then once again teased Wade about their lack of festive food on the American holiday.
"I felt it would be better because I have a game tomorrow," Wade explained, which prompted Union to ask once again, "So you canceled Thanksgiving?"
The couple didn't eat a traditional turkey dinner in honour of their non-holiday.
"So what are you eating on Thanksgiving, but it's not Thanksgiving because you moved it to Saturday?" Union taunted in a separate video. "Protein shake," he mocked.
Following a sweet husband-wife teasing, Union posted a picture of her with Wade from the casual evening.
"Black Girl Magic x Uggs = No Thanksgiving," she said alongside the cuddly picture.
-ANI