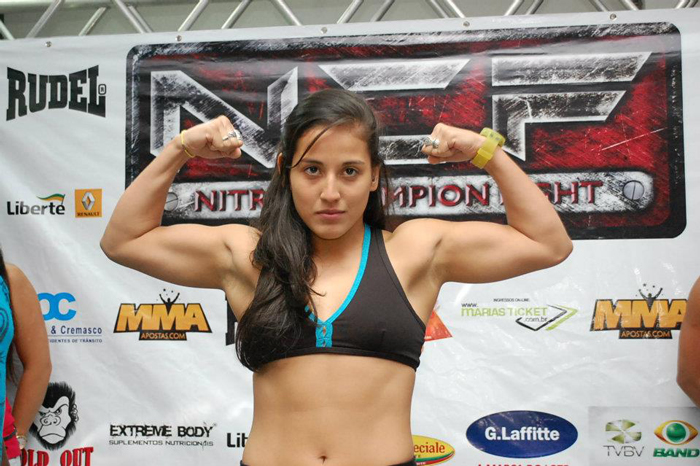 Brazilian mixed martial arts (MMA) fighter Kinberly Novaes was set to fight earlier this year on 17 May. She took to the ring and fought. Novaes went on to win the 115-pound title fight against Renata Baldan. At the time of the fight though, she didn't know that she was 12 weeks pregnant and shouldn't have been fighting.
She only noticed the fact when earlier this month, Novaes was ready to get into another fight. Her RFA debut next week against Jocelyn Jones Lybarger. In preparation for the fight she put herself on a strict diet. Instead of losing weight, she gained one kilogram in six days, after which she went to get checkups which revealed her to be 24 weeks pregnant.
She was feeling unwell in the days leading up to the fight. Luckily, the checkups confirmed that the fight back in May has not affected the health of the unborn child in any which way. She's having a boy.
"We did a morphology ultrasound last week and the doctor said I'm 24 weeks pregnant, almost six months, and my baby is healthy and strong," Novaes told MMAFighting.com.
She only went to the hospital after complaining of an intestine issue."I finally decided to go to the hospital, and the doctor immediately asked me if I was pregnant," she continued. "I insisted I was not, that I had an intestine issue, but he asked for a blood test. One hour later, he told us I was pregnant. I cried a lot, ran out of the hospital, but I realized that was good news. I thought I was sick, but I had a baby instead."
The situation could have been avoided had promoter Noxii insisted on a checkup prior to the fight in May. The promoter Bruno Barros has admitted that he was the one to blame as he didn't ask for the exam.
Novaes has announced that she is withdrawing from the 21 August fight.