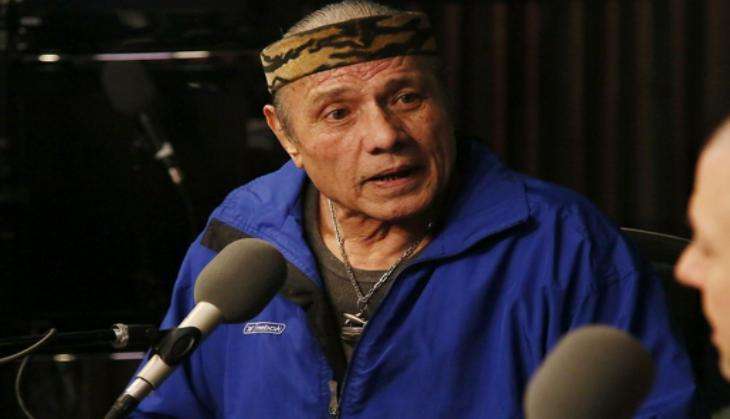 The World Wrestling Entertainment (WWE) has been slapped by a class action lawsuit by over 50 former wrestlers who have alleged that the sporting body has failed to provide adequate care for the injuries sustained by them during their performance.
The wrestlers include Jimmy 'Superfly' Snuka, Jimmy 'Road Warrior Animal' Laurinaitis and Paul 'Mr Wonderful' Orndorff, among others. The complainants allege that the WWE concealed information about the neurological effects of regular blows to the head - an injury many of the former star wrestlers sustained while in the ring. The complaint also includes the "scripted" performances which the company holds.
The complaint reads as follows:
"WWE placed corporate gain over its wrestlers' health, safety and financial security, choosing to leave the plaintiffs severely injured and with no recourse to treat their damaged minds and bodies."
The complaint was filed with the federal court in New Haven, Connecticut. The lawsuit seeks compensatory and punitive damages as well as improved medical monitoring.
The complainants also alleged that WWE chairman Vince McMahon classified wrestlers as independent contractors and not employees - a move that the complainants allege deprived them of worker protection laws.
On its part, the WWE has dismissed the complaint, which has been filed on behalf of over 50 plaintiffs who have performed with WWE or its predecessors since the 1970s. The WWE released the following statement:
"This is another ridiculous attempt by the same attorney who has previously filed class action lawsuits against WWE, both of which have been dismissed. A federal judge has already found that this lawyer made patently false allegations about WWE, and this is more of the same. We're confident this lawsuit will suffer the same fate as his prior attempts and be dismissed."
The WWE has succeeded in dismissing some claims in other lawsuits accusing it of hiding the risks of head trauma from wrestling.
Konstantine Kyros, a lawyer for the plaintiffs, in an email said WWE's "exploitative business model" kept his clients from learning their rights under laws such as the federal Occupational Safety and Health Act.
According to the complaint, Laurinaitis, 55, Snuka, 72, and Orndorff, 66, suffer from cognitive difficulties including headaches, dizziness and memory loss, while Snuka and Orndorff experience confusion, depression and mood swings, Guardian reported.