Catch Team
| Updated on: 11 February 2017, 6:44 IST
The 2016 Olympic Games in Rio de Janiero have officially begun. Well, not literally, but on Thursday, 21 April, the ceremonial Olympic torch was lit in Athens, Greece. This is the precursor to the traditional torch relay. Greek gymnast Eleftherios Petrounias was the first athlete to carry the torch.
The torch is slated to arrive in Brazil - the host country of this year's Olympic Games - on 27 April before embarking on a 95-day tour of the country. Thereafter, it will travel the world. The ritual dates back 80 years. It started with the 1936 Berlin Games and was based on a ceremony in Ancient Olympia, a place where the games were held for more than 1,000 years.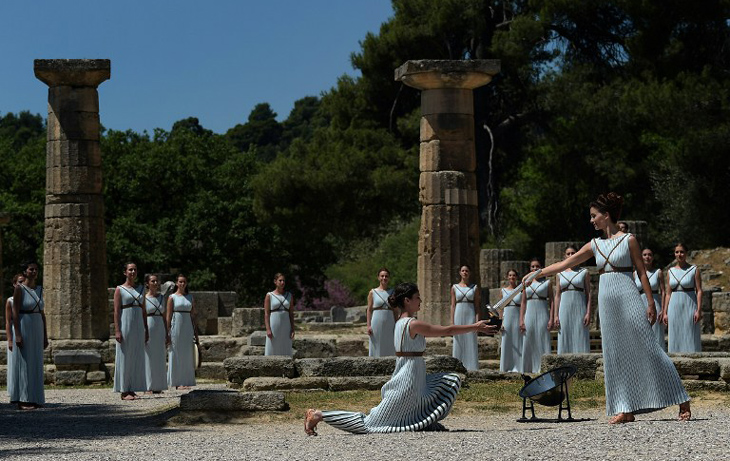 Photo: Aris Messinis/AFP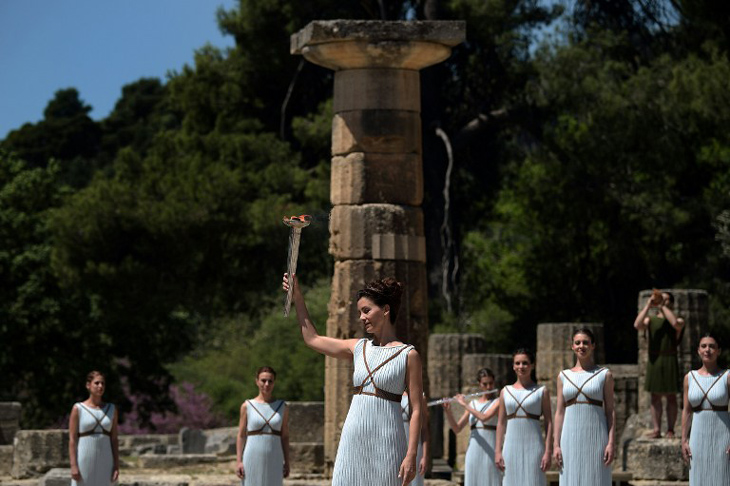 Photo: Aris Messinis/AFP

At Thursday's ceremony, actor Katerina Lehou lit the torch and offered a mock prayer to Apollo, the old Greek god of light and music. The torch relay is slated to conclude at the opening ceremony in Rio's Maracana Stadium.

Carlos Nuzman, chief organiser of the Games, promised to "deliver history". He further went on to say that the Olympics would unite the Brazilians. "[The torch lighting] brings a message that can and will unite our dear Brazil, a country that is suffering much more than it deserves in its quest for a brighter future."

Brazil's president, Dilma Rousseff, was forced to cancel her trip because of the impeachment threat she faces. Thomas Bach, International Olympic Committee president had this to say, "Rio de Janeiro... will provide a spectacle to showcase the best of the human spirit. In just a few weeks the Brazilian people will enthusiastically welcome the world and amaze us with their joy of life and their passion for sport."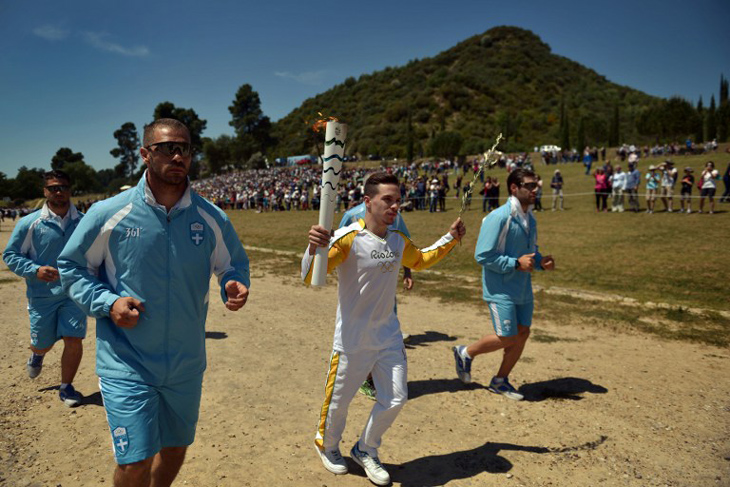 Photo: Aris Messinis/AFP

The flame will begin a six-day relay across Greece before arriving in South America. It will visit 83 cities, 26 state capitals and 500 towns. According to CNN, "The torch relay is estimated to reach 90% of the population while covering around 20,000 kilometers of the country by road and 16,000km by air."

Text by Sahil Bhalla

Photos curated by Vikas Kumar

Edited by Aishwarya Yerra