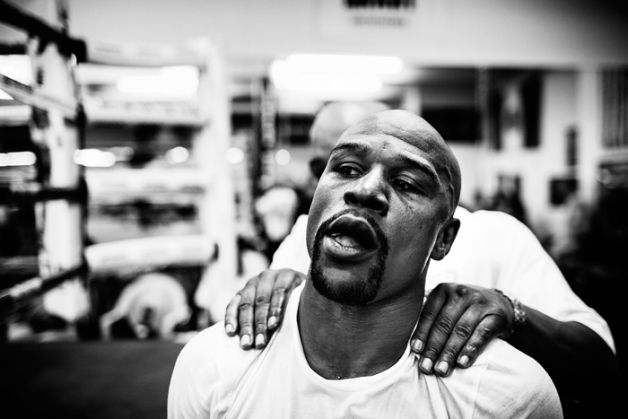 Floyd Mayweather Jr was stripped of his World Boxing Organization (WBO) welterweight title he won against Manny Pacquiao on 2 May. Mayweather came out on top in the 'Fight of the Century' by a unanimous decision and improved his wins to 48-0. The fight shattered all financial records for any boxing match and Mayweather earned a whopping $200 million.
Mayweather had until after 4 pm on Friday in the US to comply with the $200,000 sanctioning fee from the fight and vacate the two junior middleweight titles that he holds.
The WBO in a resolution on Monday wrote: "The WBO world championship committee is allowed no other alternative but to cease to recognise Mr Floyd Mayweather Jr. as the WBO welterweight champion of the world and vacate his title for failing to comply with our WBO regulations of world championship contests."
It is against the rules for a boxer to hold world titles in multiple weight classes. The World Boxing Council and the World Boxing Association broke their own rules to allow Mayweather to keep his titles but the WBO wasn't budging. According to WBO rules, a fighter is given 10 days to decide which class he wants to hold the title in, if he wins in another weight division. The WBO gave Mayweather two months to decide.
Fun facts
Mayweather participated on ABC's Dancing with the Stars. The last time he tasted defeat was in the 1996 Olympic semi-finals. Mayweather retired in 2007 but decided to comeback two years later. He hasn't fought outside of Las Vegas - his home town, since 2005. His birth name is Floyd Joy Sinclair.
Mayweather had declared that he would vacate all his titles in order to give younger fighters a chance to win belts.
"The WBO has the utmost respect for Floyd Mayweather Jr. and all that he has accomplished during his storied career," the WBO wrote in its resolution. "Mr Mayweather has always agreed with and understood that world championships have both privileges and responsibilities and that status as WBO champion is subject to and conditioned on compliance with WBO rules and regulations."
Interim WBO welterweight champion Timothy Bradley will step up to take the belt.
Who is Mayweather?
Floyd Mayweather Jr. is an American professional boxer who remains undefeated as a professional and is a five-division world champion. He also has a number of Fighter of the Year awards under his name. He topped the Forbes list of highest-paid athletes for 2012, 2013 and 2014.