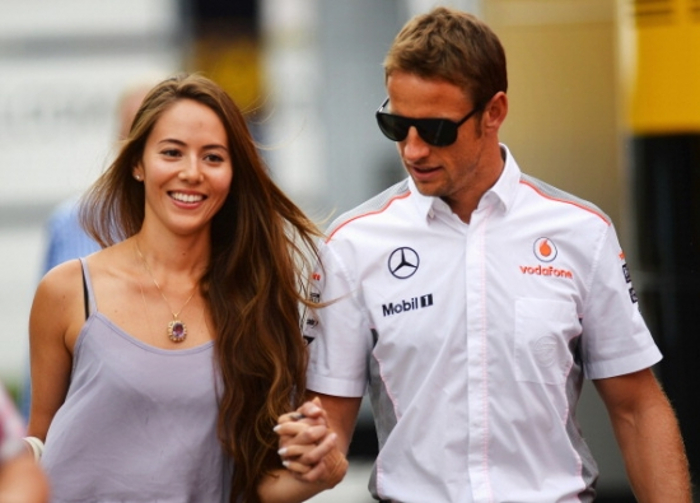 British Formula One champion Jenson Button and his wife Jessica were robbed of $465,000 worth of valuables including their engagement ring while on holiday on the French Riviera, their spokeman revealed on 6 August.
The couple were on vacation at a rented villa in the glitzy resort of Saint-Tropez with their friends when the robbery occurred on 3 August.
According to their spokesman, two men broke into the property whilst they all slept and stole a number of items of jewellery including, most upsettingly, Jessica's engagement ring.
It is believed that the thieves might have operated by pumping gas into the house through the air conditioning. The authorities also believe that the two burglars, who were responsible for the heist, had been staking out the house during Button's time on vacation and waited until they believed all of the occupants were asleep before pumping gas into the house.
The 35-year-old McLaren driver, who won the 2009 F1 title, lives in Monaco along the Mediterranean coast from Saint-Tropez.