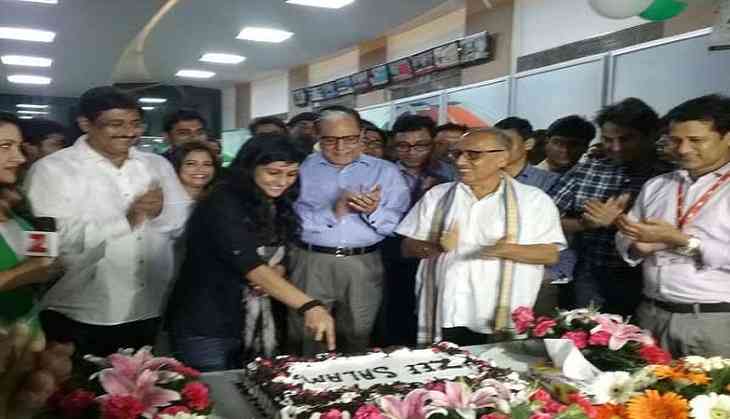 Zee Media, India's largest news network forayed into Urdu news market with the launch of Zee Salaam.
The channel was launched by Dr. Subhash Chandra, Rajya Sabha member and chairman of Essel Group in presence of Jagdish Chandra, Execute Director- Regional News and CEO (Regional News).
While launching the channel, Dr. Chandra said that, "Zee Salaam channel is made for all the Urdu speakers in the subcontinent and Zee Salaam content would meet the aspirations of the Urdu speaker."
He also wished the team for the future.
Mr. Jagdish Chandra, added that Zee Salaam will be the differentiator in the news market and will raise the voices of the Urdu world. A theme song advocating harmonious society was also launched on the occasion.
The content of Zee Salaam will raise the regional, national and international issues pertaining to the Urdu world with fairness and precision. Zee Salaam channel's programming lineup is a perfect mixture of news and tehzeebi content.
The news on Zee Salaam would be true to its tagline of 'Awaam ki Awaaz', and a special show on these ethos, Hamari Awaaz would be telecasted every Sunday 8 PM. With Zee Salaam take a break from noisy debates at 9 PM and get every important news of the day from all around the world in Salaam Hindustan. With Zee Salaam, never miss any update from Jammu and Kashmir, with a special bulletin focusing on Jammu and Kashmir every evening at 7 PM.
Zee Salaam is not just only about news but with its tehzeebi content, viewers can take a break from today's stressful life through shows like Raah-e-Nijaat, Sadabahar Naghme, Jashn-E-Mushaira.
-ANI