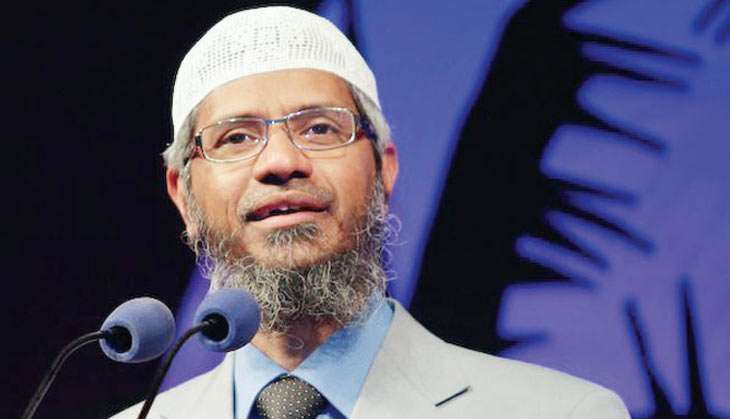 Controversial Islamic preacher Zakir Naik, who is facing allegations of inspiring terrorism through his provocative speeches, has filed a Rs 500 crore defamation case against Times Now editor-in-chief Arnab Goswami.
According to media reports, Zakir Naik has alleged in the notice that Arnab made false and defamatory statements against him on his show, The Newshour Debate, which have apparently tarnished his reputation.
Zakir Naik had earlier said that he is shocked at the media trial against him regarding the terrorist attack in Dhaka.
He also accused the media of "twisting and not publishing unedited".
"It is you (Arnab Goswami) who is willfully without any authority carrying out a media trial and influencing the minds of the public and authority to the detriment of my client's (Zakir Naik) interest, without verifying records. The statements so made by you publically, are misleading and contain falsehood and half truths. You have intentionally maligned my client's reputation. You on your television channel have started a hate campaign against my client without having knowledge of the truth which you have deliberately hidden," India.com quoted excerpts from the notice.
Naik has also reportedly demanded an apology from Goswami and has asked him to withdraw his statements.
Ever since the Dhaka carnage controversy started, Zakir Naik has refrained from returning to India.
Apart from coming under the scanner in India, Bangladesh has also banned the broadcast of Naik's Peace TV, cracking down on the channel and radical sermons by the 'televangelist'.