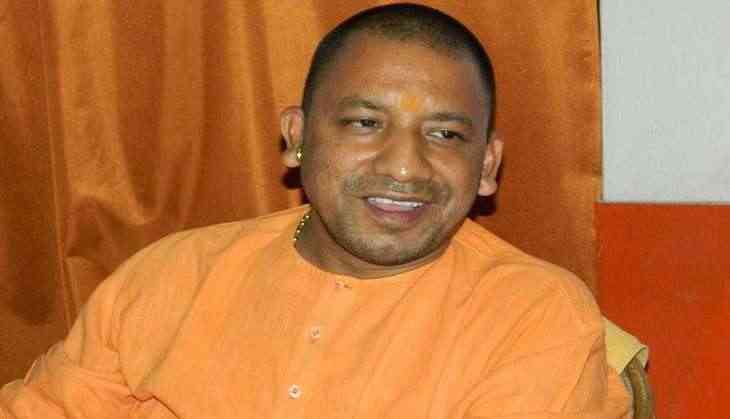 The portfolios of Uttar Pradesh ministers has been announced today by Chief Minister Yogi Adityanath, keeping Home and Finance with himself.
Here is the complete list of Cabinet ministers along with their portfolios:
The Deputy Chief Minister Keshav Prasad Maurya has been allotted the work of Public Works, Food Processing, Entertainment Tax, and Public Enterprises Department.
Deputy Chief Minister Dr. Dinesh Sharma has been appointed as Secondary and Higher Education, Science and Technology, Electronics, Department of Information Technology.
Swamy Prasad Maurya has been allotted labor and service plans, urban employment and poverty alleviation.
Suresh Rana gets Sugarcane and Sugar Mills, Industrial development (MoS)
Chetan Chauhan gets sports ministry, Laxmi Narayan Chaudhary gets Dairy development, Religious works and culture.
While, Srikant Sharma is Power Minister, S. P. Singh Baghel gets Animal Husbandry. Rajesh Agarwal get Finance, Dharampal Singh for Irrigation, Suresh Khanna is allotted Parliamentary affairs, Urban development.
Swati Singh: Women and Child Welfare Minister
Ashutosh Tondon: Basic Education Minister, Medical Education
Brajesh Pathak: Law and Justice, Additional Energy Resources, Political Pention
Rita Bahuguna Joshi: Women Welfare Minister
Anupama Jaiswal: Basic education, Child development and nutrition, Revenue (MoS), Finance (MoS)
Mukut Bihri Verma: Cooperative department
Ramapati Shastri: Social Welfare
Mohsin Raza: Minority Affairs minister, additional charge of IT ministry
Satish Mahana: Industrial development
Satyadev Pachauri: Khadi, Rural industry, Textiles, Small and medium enterprises, and exports
Swami Prasad Maurya: Labour, Service planning, Urban employment and Poverty alleviation
Surya Pratap Shahi: Agriculture, Agriculture research minister
Dara Singh Chauhan: Forest and Environment, Zoos
Upendra Tiwari: Water compensation
Siddharth Nath Singh: Additional charge of Health ministry
Nand Kumar Nandi: Stamp and Court rates, Civil Aviation
Om Prakash Rajbhar: Backward Classes Welfare, Disabled People development
Jai Kumar Singh: Excise department, Liquor prohibition,
This official announcement was made after Adityanath held a meeting with senior state ministers on Monday.
The Chief Minister took oath on Sunday, where he made plans for the future stating that; he will not indulge in any discrimination against people and will work for 'sabka saath, sabka vikas'.
-ANI