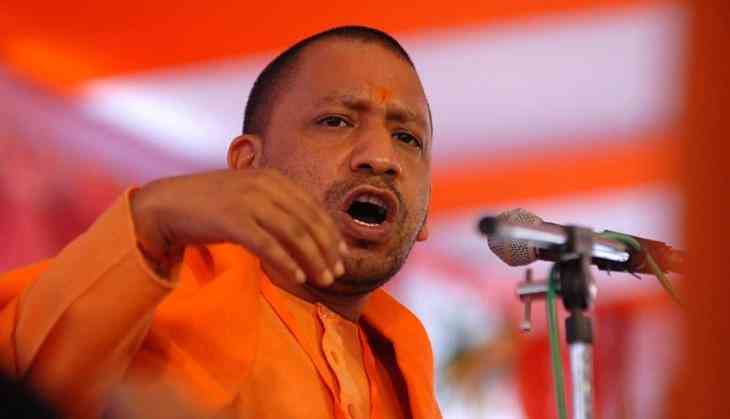 Uttar Pradesh Chief Minister Yogi Adityanath on Saturday kicked off his campaign for the Delhi polls with a blistering attack on ongoing protests against the amended Citizenship Act. He took a dig at Aam Aadmi Party government, stating that it "supplies biryani" to protesters at Shaheen Bagh, the epicentre of protests against the citizenship law.
"(Arvind) Kejriwal cannot even provide clean drinking water to the people of Delhi... According to a (BIS) survey, the Delhi government is making its people drink poisonous water. But it is supplying biryani to those protesting in Shaheen Bagh and elsewhere in the city," Yogi Adityanath said at one of the four rallies he held in Delhi on Saturday.
Yogi Adityanath also stated that since Narendra Modi became the Prime Minister, "we have been identifying every terrorist and feeding them goli (bullets) instead of biryani".
The majority of Yogi Adityanath's speeches at the rallies held in Delhi's Karawal Nagar, Adarsh Nagar, Narela and Rohini circulated around the topics of bullets, biryani and Pakistan.
"Earlier, stone throwers would take money from Pakistan and damage public property (in Kashmir). Kejriwal's party and the Congress used to support them. But all that has stopped since the scrapping of its special status. Similarly, Pakistan terrorists are being sent to hell by our soldiers. Congress and Kejriwal used to feed them biryani, but we feed them bullets," he said at another rally in the city.
"Kejriwal does not want Metro, clean water or electricity, he only wants Shaheen Bagh.You decide whether you want metro, roads or Shaheen Bagh. Kejriwal will put the money in getting biryani for protesters not for development," he said.
Talking at an election rally at East Delhi's Karawal Nagar Chowk, UP Chief Minister claimed that the ancestors of those protesting the CCA were behind the 1947 partition. "The protests happening at various places in Delhi are not because of the Citizenship Amendment Act. They are happening because these people want to prevent India from becoming a global power," he said.
"Their ancestors divided India, so they have a grouse against our emerging Ek Bharat Shresht Bharat," news agency PTI quoted Yogi Adityanath as saying.
Yogi Adityanath also made reference to the grand arrangement his government made for the annual kanwar yatra pilgrims and remembered how he arranged for flower petels to be showered on the devotees. He said officials had said this would result in chaos and riots. To this, BJP leader said he responded by saying the government will not interrupt anyone's festivals. "We do not obstruct anyone's festival or faith. Let everyone celebrate festivals within the framework of the law. Lekin Shiv bhakto par goli chalayega koi vyakti, danga karayega, boli se nahi manega toh goli se toh maan hi jayega (If anyone opens fire at devotees of Lord Shiva, causes riots...If they don't listen to talks, they will surely listen to bullets.)
The BJP leader has time and again criticised the ongoing protest at Shaheen Bagh, even claiming that they are being compelled to sit in the cold by their male family member. His Okhla rally is being seen as a move to take the fight to Shaheen Bagh, which has turned out as the face of anti-Citizenship Amendment Act protests.
The BJP and Congress had both performed badly against the ruling Aam Aadmi Party (AAP) in the previous assembly election. The national capital will go to the polls on February 8.
Also Read: Anti-CAA-NRC play: Asaduddin Owaisi meets Fareeda Begum, Najamunnisa lodged in Karnataka jail
Also Read: CAA protests: Government ready to communicate with Shaheen Bagh protesters, says Ravi Shankar Prasad