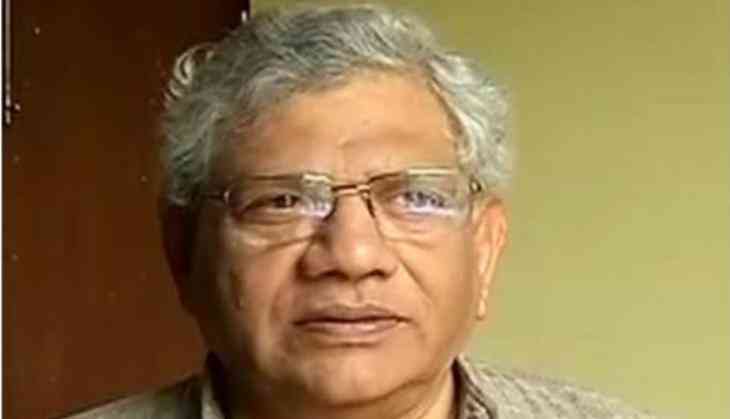 Communist Party of India (Marxist) (CPM) general secretary Sitaram Yechury on Wednesday issued a notice and called upon the Rajya Sabha to address the issue of "communal polarisation" and "attacks in the name of cow protection" in many parts of India.
"The attacks in the name of beef eating, raiding the Muslim houses, checking the food people eat and killing people has created the ambience of 'food emergency' in the country," a statement by Yechury read.
"That this House raises the concern over the serious situation risen due to the sharpening communal polarisation in the country where we have been witnessing a series of heinous and murderous attacks in the name of cow protection in many countries," it added.
Raking the issue to a matter of suppression of choices and prescribing what to eat and how to behave, Yechury said, "Squads of 'moral policing' like the anti-Romeo squads in Uttar Pradesh, Sri Ram Sena in other parts continuously harass our youth prescribing what to wear, what to eat, what to befriend, etc. This is mounting to violation of fundamental rights to 'life and liberty' for all the Indian citizens."
Meanwhile, the Congress is set to raise mob lynching and farmers' issue as the third day of the Monsoon Session of the Parliament begins today.
Prime Minister Narendra Modi had earlier urged all parties to extend their support to the Government in fighting corruption and the issue of communal violence in the name of cow protection.
On May 25, the Centre, through an order, imposed a ban on the sale of cattle, including cows for slaughter and restricted cattle trade solely to farm owners.
-ANI