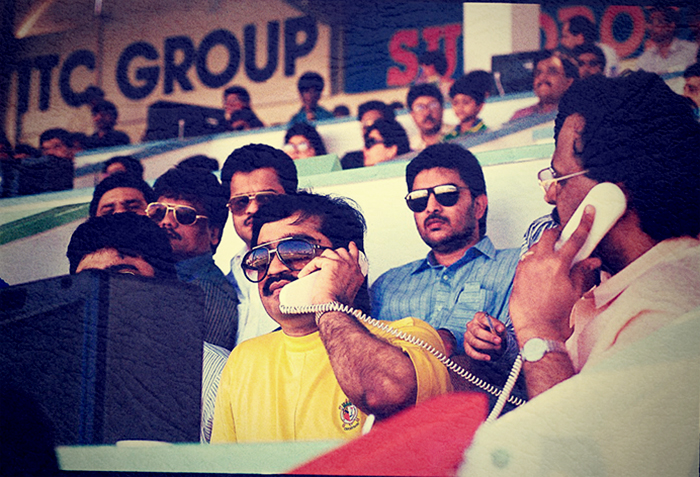 12 March 1993, remembered as Black Friday, was the day when Mumbai was attacked with 13 serial bomb blasts that killed over 350 people and injured over 1200. We're reminded of the day today, 22 years later, as Yakub Memon, brother of absconding co-mastermind Tiger Memon, has been sentenced to death.
While Yakub Memon will be hanged till death at 7 am on 30 July in Nagpur Central Jail, there are many prominent names connected with the blasts who are still in hiding. Dawood Ibrahim, who has attained a disturbing cult status in Bollywood, masterminded the entire operation and is still not caught. What is all the more worrisome is that the Indian government, recently, was caught unsure about Ibrahim's whereabouts in Pakistan. The Ministry of External Affairs, later, issued a document claiming otherwise, but the matter is still suspect.
Tiger and Dawood at large
While both Tiger Memon and Dawood Ibrahim are still at large, in 2006, 100 of the 129 accused were found guilty and convicted by Justice PD Kode of the specially designated TADA court. A total of four members of the Memon family have been convicted for their involvement in the bombings.
In February 2007, the prosecutors demanded death penalty for 44 of the 100 convicts. Furthermore, they asked for death for all the bomb planters, except a certain Imtiaz Ghavate who got life imprisonment on the grounds that he is HIV+.
Planters and trainees
Of the planters, Shoaib Ghansar, Asghar Mukadam, Shahnawaz Qureshi, Abdul Ghani Turk, Parvez Shaikh, Mohammed Iqbal Mohammed Yusuf Shaikh, Mohammed Farooq Pawale and Mushtaq Tarani were sentenced to death in July 2007.
Apart from Imtiaz Ghavate, Naseem Barmare was the other planter who got life imprisonment and a fine of Rs 2,30,000 for throwing hand grenades at Sahar airport.
Zakir Hussain, Abdul Akhtar Khan and Firoz Amani Malik, all trained in using and creating explosives in Pakistan, were given the death sentence in July 2007, as well. Moin Qureshi and Bashir Khairulla were sentenced to life imprisonment for participating in conspirator meetings and filling RDX in the vehicles designated for blasts.
Other key players
Dawood Phanse aka Taklya was initially considered for death penalty, but was eventually given two consequtive life sentences (to be served concurrantly) owing to his age. He organised the landing of arms and over 3,000 kg RDX in 57 gunny bags in February 1993.
Sharif Abdul Gafoor Parkar aka Dadabhai was sentenced to 14 years imprisonment for bribing officials and Raigad police, training and transportation.
Law makers or law breakers
Five customs officials, namely S N Thapa, R K Singh, Mohammed Sultan Sayyed, Jaywant Gurav, S S Talwadekar were given 7-9 years of imprisonment and heavy fines for accepting bribe and failing to do their duty. Former additional customs collector Thapa, who was accused guilty of conspiracy, died of lung cancer in April 2008.
Ex-police sub-inspector Vijay Patil was sentenced to life imprisonment and Rs 1 lakh fine by TADA court on 22 May 2007 for taking bribe. Police constables Ashok Muleshwar, P M Mahadik, Ramesh Mali and S Y Palshikar were sentenced to 6 years each.
Sanjay Dutt and his aides
Bollywood actor Sanjay Dutt was arrested in March 2013, and is currently serving 5 years for possession of illegal arms that were sourced from the D-company before the 1993 blasts. Dutt attempted to rid himself of the arms. Yusuf Nulwalla, Kersi Adejania and Rusi Mulla were also convicted under the Arms Act for attempting to destroy Sanjay Dutt's arms, which he claimed were for his protection.