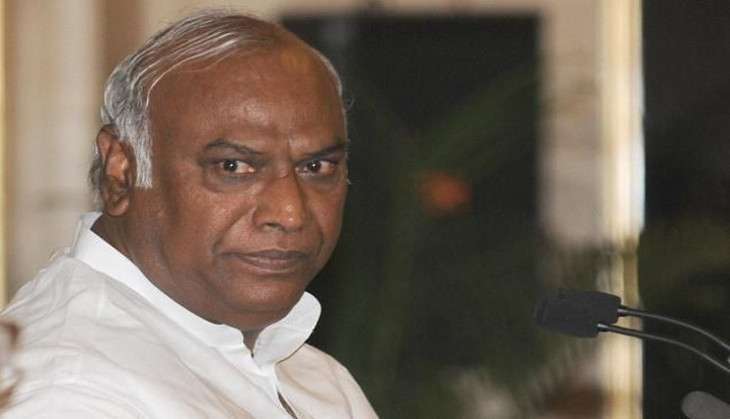 The Congress party on Wednesday slammed the ongoing infighting in the Samajwadi Party, and urged Uttar Pradesh Chief Minister Akhilesh Yadav to focus on redressal of people's grievance.
"It is their internal matter as father, son, nephew and uncle everybody is involved in it. The incumbent regime lacks the concentration to run the government," leader of opposition in the Lok Sabha Mallikarjun Kharge told ANI.
"As the elections are approaching, rule of law in the state is crumbling and they should focus on grievance redressal of the people of the state," he added.
Uttar Pradesh Chief Minister Akhilesh Yadav on Wednesday met the Governor Ram Naik, a day after Samajwadi Party chief and Akhilesh's father Mulayam Singh Yadav met his son and his brother Shivpal Yadav, who is state party chief.
Mulayam had put the onus on the CM to accept the terms of truce between Shivpal and Akhilesh so that the rift can be brought to an end.
The BJP has moved to target the CM and raised questions whether enough MLAs back Akhilesh indicating a possible no-confidence motion as an option by the opposition party.
Meanwhile, Shivpal Yadav moved out of the House allotted to him as a minister, after he was sacked by Akhilesh for a second time earlier this week.
--ANI