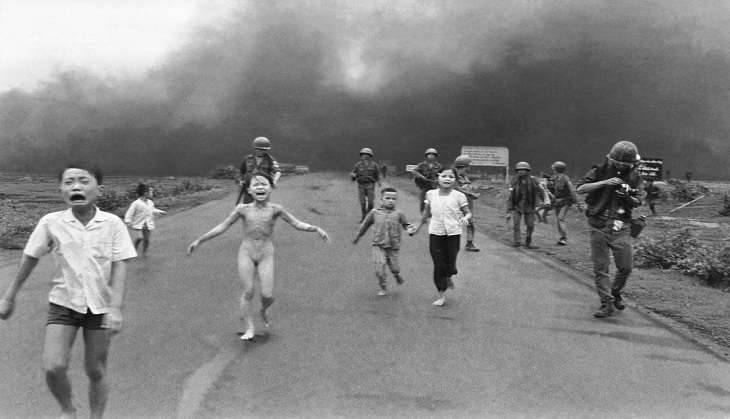 On 9 September, Facebook CEO Mark Zuckerberg received a lot of flak from Norway's largest newspaper, after the historic photograph that captured a 9-year-old girl fleeing from a napalm attack in Vietnam, was deleted from the social network on grounds of 'nudity'.
The newspaper, Aftenposten, has published a front-page open letter lambasting Zuckerberg and has asked him to recognise and live up to his role as "the world's most powerful editor," Guardian reported.
Espen Egil Hansen, the editor-in-chief and CEO of Aftenposten, accused Zuckerberg of thoughtlessly "abusing power" over the social media site that has become a vital platform for the distribution of news and information around the world.
"I am upset, disappointed, well, in fact even afraid, of what you are about to do to a mainstay of our democratic society," he wrote. "I am worried that the world's most important medium is limiting freedom instead of trying to extend it, and that this occasionally happens in an authoritarian way," he added.
"Even though I am editor-in-chief of Norway's largest newspaper, I have to realize that you are restricting my room for exercising my editorial responsibility. I think you are abusing your power, and I find it hard to believe that you have thought it through thoroughly" he said.
Facebook decided to delete a post by Norwegian writer Tom Egeland that featured 'The Terror of War', a Pulitzer prize-winning photograph by Nick Ut that showed children, including the naked nine-year-old girl identified as Kim Phuc, running away from a napalm attack during the Vietnam War.
Egeland's post discussed "seven photographs that changed the history of warfare" - a group to which the "napalm girl" image certainly belongs.
Egeland was subsequently suspended from Facebook. When Aftenposten reported on the suspension, using the same photograph in its article, which was then shared on the publication's Facebook page, the newspaper received a message from Facebook asking it to "either remove or pixelise" the photograph.
"Any photographs of people displaying fully nude genitalia or buttocks, or fully nude female breast, will be removed," the notice from Facebook explained.
Before Aftenposten could respond, Hansen writes, Facebook deleted the article and image from the newspaper's Facebook page. In his open letter, Hansen points out that Facebook's decision to delete the photograph reveals a troubling inability to "distinguish between child pornography and famous war photographs", as well as an unwillingness to "allow[ing] space for good judgement".
Hansen goes on to argue that rather than fulfill its mission statement to "make the world more open and connected", such editorial decisions "will simply promote stupidity and fail to bring human beings closer to each other".
In response to the controversy, Facebook said, "While we recognise that this photo is iconic, it's difficult to create a distinction between allowing a photograph of a nude child in one instance and not others. We try to find the right balance between enabling people to express themselves while maintaining a safe and respectful experience for our global community. Our solutions won't always be perfect, but we will continue to try to improve our policies and the ways in which we apply them."
--ANI