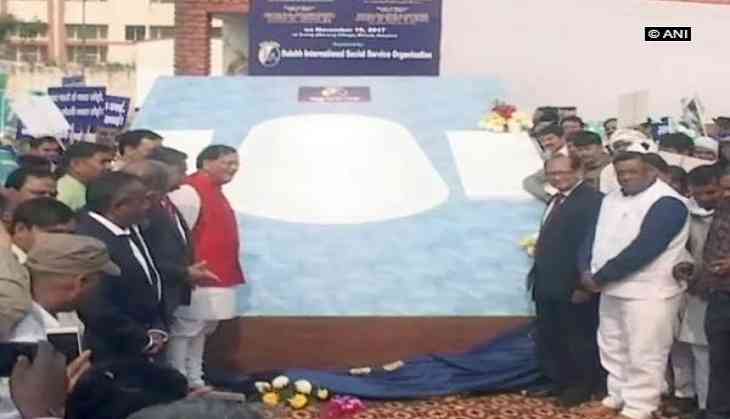 For the first time in the country, 'World Toilet Day' was observed in Haryana where the world's biggest toilet pot model was unveiled at Marora, popularly known as the 'Trump village'.
The initiative was taken to create awareness towards sanitation and use of toilets. Sulabh International founder Bindeshwar Pathak said when he named the village Marora as 'Trump village', only five houses had toilets and people in the region opted for open defecation.
"Now with the help of Sulabh International Social Service Organisation, every household has toilets and the people of the village have forgotten the compulsion of open defecation. There are approximately six lakh 46 thousand villages in this country. Each and every village should have basic facilities like toilets in every household," Pathak added. A mega pot of toilet made up of iron, fibre, wood and plaster of Paris, measuring 20×10 feet was unveiled in the hamlet to mark the World Toilet Day, which is observed on November 19 to inspire action to tackle the global sanitation crisis.
Pathak further said the large pot replica would be moved to Delhi's Sulabh Toilet Museum. "Trump's slogan is 'Make America Great Again' and our Prime Minister's credo is 'Make in India', so I thought why not make a humble beginning honouring the friendship of the two," he said.
On the occasion, Puneet Ahluwalia, a member of the ruling Republican Party of the US, said the initiative would go long way to motivate masses towards cleanliness and safe sanitation.
-ANI