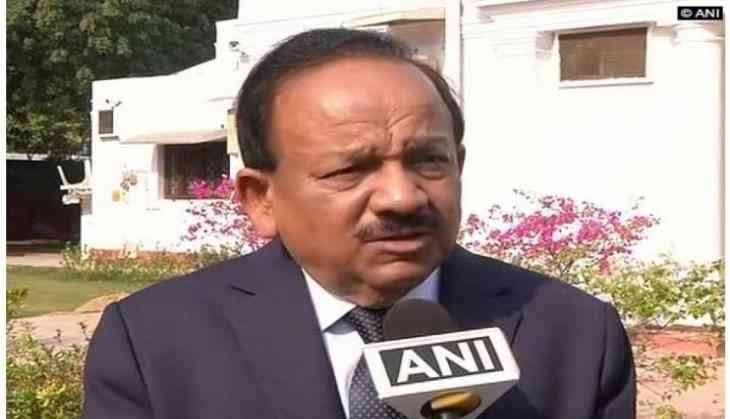 World Environment Day: Harsh Vardhan urges to protect nature
On the occasion of 'World Environment Day', Union Environment Minister Dr. Harsh Vardhan on Monday said that the people across the country should pledge to protect and respect nature, adding small amends in daily life would lead to a better environment.
"Environment belongs to all of us and it belongs to our future generation also. Our ancestors gave us clean rivers, pure air, rich forests and fertile soil. They also gave us the ancient wisdom to protect and respect mother nature. We have to pledge to make small amends in our day to day lives to make the environment better," Dr. Vardhan told the media here.
He added that due to lack of understanding or lack of commitment, humans have probably ruined everything.
"The time has come to reaffirm, reassert and recommit ourselves to make a social movement. Small interventions from our side will certainly pass on a healthy environment to the future generation. We have to ensure that we fulfill our solemn duty to protect and preserve nature, ensure that the forests remain as dense and rich as they were handed over to us and we no longer pollute the rivers," he asserted.
Dr. Vardhan further said that the people have to follow the scheme of ' Swachch Bharat' and preserve the nature.
"We need to stop the future generation from a large number of diseases that generate from the pollution. Let us pledge to do it and start it today," he added.
Earlier in the day, Prime Minister Narendra Modi said it is the right time to reaffirm our commitment to protecting the environment and nurturing a better planet.
"WorldEnviromentDay is the right time to reaffirm our commitment to protecting our environment and nurturing a better planet. We salute the will & determination of all those individuals & organisations working towards protecting the environment. #WorldEnviromentDay," Prime Minister Modi tweeted.
He said this year's theme of 'Connecting People to Nature' is nothing but getting connected with ourselves and with nature.
World Environment Day 2017 will be observed today across the world and the theme of this year is 'Connecting People to Nature'.
According to United Nations, the theme of this year implores people to get outdoors and into nature, to appreciate its beauty and its importance, and to take forward the call to protect the Earth.
The state government in Kerala will launch a massive tree planting exercise today on the occasion of world environment day.
This is being organised under the ' Haritha Keralam' project an initiative to make the state green.
The government's programme is to plant one crore saplings across the state by involving school students, 'Kudumbashree' (women self-help group) units and civic bodies.
This is Kerala's initiative to tackle climate change. Another major initiative to be launched on June 5 is the felling of trees that cause ecological imbalance.
Involving school children in the project, the government has decided to distribute 40 lakh saplings--each child will get one sapling which they should plant it at home, school compound or public place. Chief minister Pinarayi Vijayan has urged the people to support the initiative.
-ANI