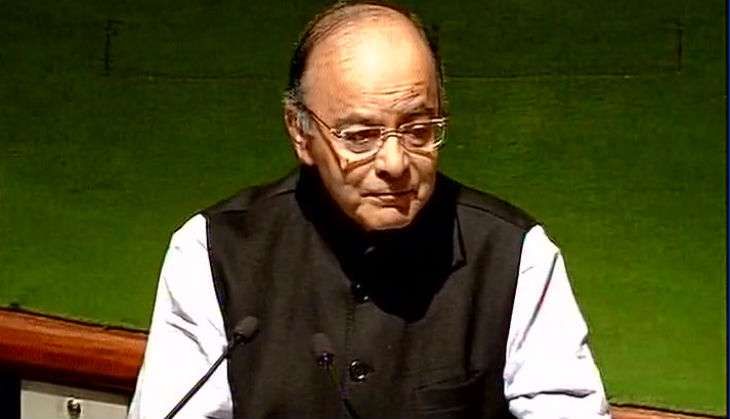 Ahead of the Parliament session on 21 November, Opposition parties met to chalk out a strategy to protest the ruling government's demonetisation announcement. PM Narendra Modi met BJP MPs ahead of the Parliament session and said that the demonetisation move was aimed at helping the poor.
The Winter Session of Parliament, which began on 16 November, had been witnessing chaos and continued disruption as a united Opposition has been trying to corner the Centre over demonetisation and cross-LoC surgical strikes, along with other policies.
Live Updates:
12: 35 pm: Rajya Sabha adjourned till 2 pm.
12: 15 pm: Lok Sabha adjourned for the day.
12: 10 pm: Uproar in Lok Sabha continues over DeMonetisation as opposition demand PM Modi's presence in the House.
12: 02 pm: Rajya Sabha adjourned for 30 minutes.
12: 00 pm: Lok Sabha and Rajya Sabha resume amid uproar.
11: 39 am: Rajya Sabha adjourned till 12 pm.
11: 37 am: I can ask the finance minister to be present, but not the Prime Minister: PJ Kurien, Deputy speaker in Rajya Sabha.
Also Read: Demonetisation: Lok Sabha adjourned for the day following uproar by Opposition
11: 33 am: Opposition demands PM Modi's presence in House during debate on demonetisation.
11: 30 am: Rajya Sabha resumes after being adjourned for a short while.
11: 30 am: "Parties have to choose whether they want to stand by the govt and the people, or support the interests of black money hoarders. We passed a resolution in favour of Demonetisation. It was moved by HM Rajnath Singh," says Venkaiah Naidu.
11: 28 am: PM Modi, addressing the BJP parliamentary meet, says notes ban decision taken to help poor. Opposition spreading misinformation about notes ban, he added.
11: 25 am: Demonetisation is not end but beginning of our deep and continuous struggle against black money, says PM Narendra Modi in an emotional speech at the parliamentary meet.
11: 23 am: Lok Sabha adjourned till 12 pm.
11: 20 am: Opposition raises slogans in Lok Sabha.
11: 14 am: For next few weeks we are planning to focus on agricultural sector, Rabi season is also coming: Arun Jaitley.
11: 12 am: Some people saying even FM did not know of this decision, and then they say the party knew beforehand: Arun Jaitley.
11:12 am: We are ready for discussion on Demonetisation , have said it many times: Jaitley.
11: 11 am: The entire country is welcoming demonetisation: Arun Jaitley.
11: 10 am: Arun Jaitley told party MPs at BJP Parliamentary party meeting that demonetisation is a historic step, which will benefit country in the long run.
10:31 am: Prime Minister Narendra Modi attends BJP Parliamentary party meeting.
10.30 am: Meeting of Opposition parties to discuss the strategy begins in Parliament.