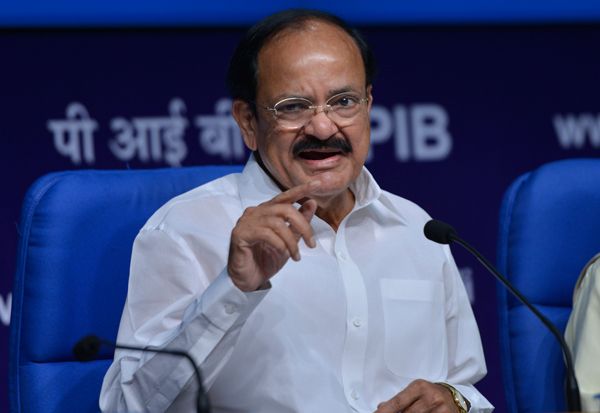 Union Parliamentary Affairs Minister M. Venkaiah Naidu on Wednesday stressed that ease of doing business and academic reforms are the government's top agenda in the Winter Session of Parliament beginning tomorrow.
"Ease of doing business and academic reforms are on the top of the agenda in this Winter Session of Parliament so as to improve the economy of the nation. We will escalate the pace of pending bills," Naidu told ANI.
The Union Minister insisted that the government is also ready to have discussion on all issues.
"Some mishappenings have taken place in some states which the Prime Minister and the government have already condemned. We are ready to have debate on those issues as well," he added.
"The government is also ready to take innovative suggestions from the opposition in accordance with the GST, Land acquisition, Real Estate bills, etc. We all want that there should be peace and prosperity in the entire nation and the government is committed for that," he said.
The Congress has made its stand very clear and insisted that the Winter Session cannot be restricted to a bill of the government. The opposition has categorically stated to take up certain issues like debate over rising intolerance in the country and farmers' suicide in the Parliament.
"The session cannot be restricted to one bill of the government. Yes, Parliament has legislative agenda and business to transact, but at the same time there are other issues that the Parliament has to discuss. It is the highest forum of discussion and debate in a parliamentary democracy. There are concerns before the country today when it comes to constitutional rights and guarantees which are under attack," Sharma told ANI in an exclusive interview yesterday.
Sharma also expressed concern over rising intolerance in the country, saying the "attack on the freedom to dissent is unhealthy development for a democracy".
Meanwhile, two all-party meetings, one called by Lok Sabha Speaker Sumitra Mahajan and the other by Union Parliamentary Affairs Minister Venkaiah Naidu, are scheduled to be held today in the national capital.
The government will look to reach out to the opposition parties to ensure smooth business in both Houses amid anticipation that the session could be stormy with the opposition planning to corner the government on various issues.
Around 30 bills, including the GST and Real Estate regulation Bills, are slated to be taken up for consideration and passage during the Winter Session.
In the Monsoon Session, the Congress-led opposition had cornered the government over the Lalit Modi row and the Vyapam scam.
-ANI