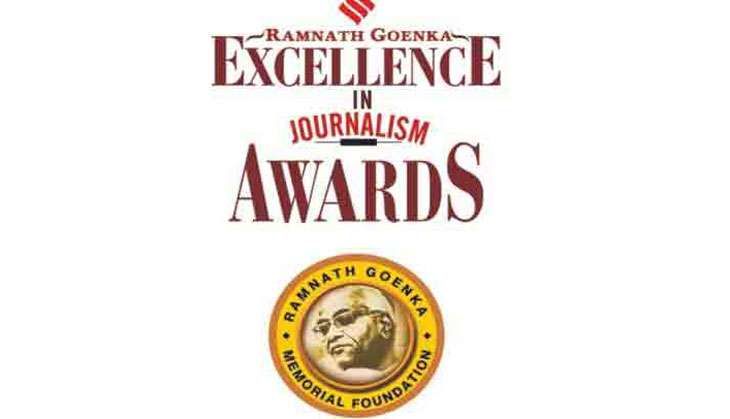 Prime Minister Narendra Modi, on 2 November, gave away the Ramnath Goenka Excellence in Journalism Awards in New Delhi. PM Modi was the guest of honour for the event and he gave away the award across 28 categories for exceptional work in print/digital in English, Hindi and regional languages.
The Ramnath Goenka Excellence in Journalism Awards was instituted by the Ramnath Goenka Foundation in 2005 to celebrate the legacy of the founder of The Indian Express Group.
The categories include investigative, political and sports journalism, non-fiction writing, feature writing, sports and entertainment, commentary and work done in regional languages. With categories such as Environmental Reporting, Uncovering India Invisible, Investigative Reporting, Interpretative writing, the awards applaud quality reportage and incisive opinion.
Here is the list of the Ramnath Goenka Excellence Award winners:
Award for Uncovering India Invisible: Ashwaq Masoodi of Mint.
Award for Reporting from J&K and the Northeast: Subhajit Sengupta of CNN-IBN, Maddipatla Rajshekar of Scroll.in and Esha Roy of The Indian Express.
Award for excellence in Sports Journalism: Devendra Pandey of The Indian Express.
Category of Environmental Reporting: Pritha Chatterjee and Aniruddha Ghosal of The Indian Express.
Award for Commentary and Interpretative Writing: Anna Vetticad of Blink and Pramit Bhattacharya of Mint
Award for Feature Writing: Shamik Bag of Mint and Sreedevi V of Malayala Manorama
Award for Reporting on Politics and Government: Ashutosh Bhardwaj of The Indian Express (Print); Halimabi Kureshi of IBN (Broadcast.)
Photo Journalism category: Burhaan Kinu of Hindustan Times.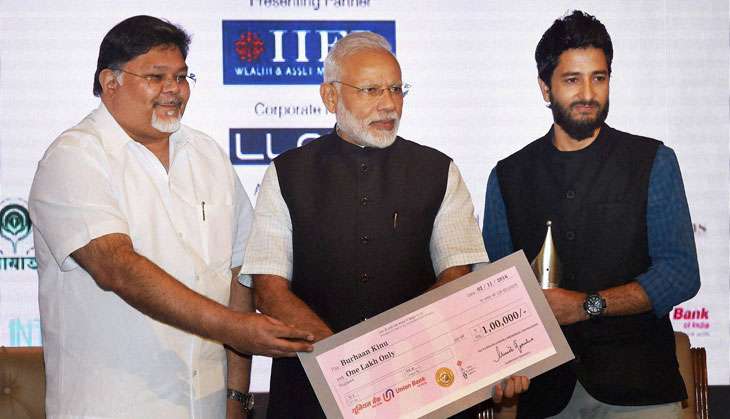 The Sanjiv Sinha Memorial Award for Excellence in Reporting: Aditi Vatsa of The Indian Express.
The Priya Chandrashekar Memorial Award for Excellence in Editing: Saikat Kumar Bose.
Excellence in Investigative Reporting: Manisha Pande and Sandeep Pai of Newslaundry; Ganesh Suratchand Thakur (ABP news)
The Prakash Kardaley Memorial Award for Civic Journalism: Christin Mathew Philip of Times of India.
Award in the Books (non-fiction) category: Akshaya Mukul

Book: Gita Press & The Making of Hindu India; Publication: Harper Collins

Also Read: Sr journalist Akshaya Mukul refuses to receive Ramnath Goenka award from Modi

Hindi: Print- Santosh Kumar (India Today); Broadcast- Sanjay Nandan (ABP news), Syeda Afifa Khatoon (NEWS24.)
Regional Languages: Print- Firos Khan M (Madhyamam Daily), Nileena Atholi (Mathrubhumi), Broadcast- Pramod Shastri G (TV9)
Business and Economic Journalism: Print- Kushboo Narayan (The Indian Express) and Rajeev Dubey (Business Today); Broadcast- Archana Shukla (CNBC TV18.)
Foreign Correspondent covering India: Victor John Mallet (Financial Times)
On-the-spot reporting: Print- Nayantara Narayan (Scroll.in); Broadcast- Aamir Rafiq Peerzada, Rakesh Solanky (NDTV); Feature writing- Shamik Bag (Mint), Sreedevi TV (Malayala Manorama.)