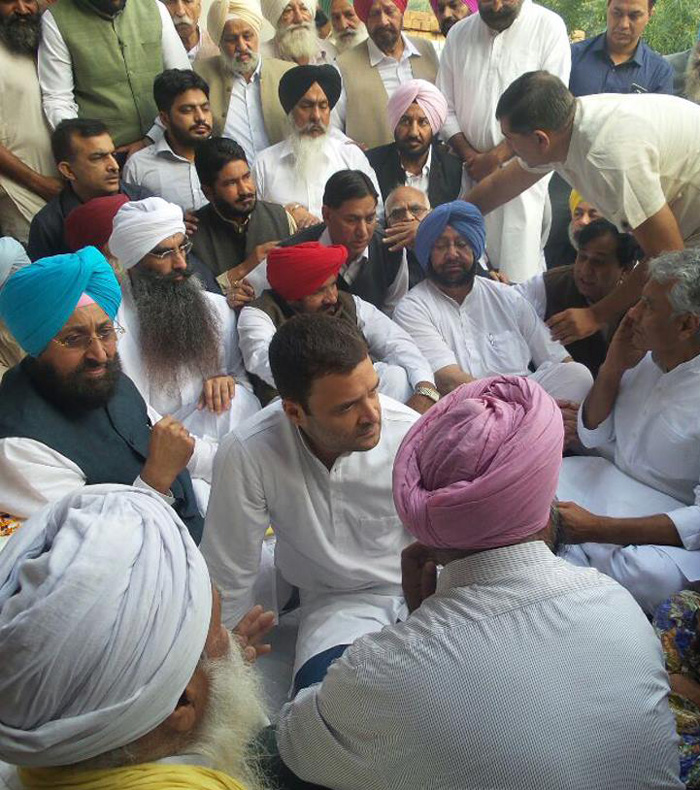 The All India Congress Committee (AICC) Vice President Rahul Gandhi visited Punjab on 5 November and met the families of the two men who were killed in police firing on 14 October at Behbal Kalan in Faridkot district.
Apart from meeting victims' families, he also launched his padyatra, interacting with people on the way and discussing their problems. It was also attended by various leaders, including state Congress president Partap Singh Bajwa and former Chief Minister Amarinder Singh.
The state government headed by Akali Dal is going through a tough phase after repeated protests against it, some that turned violent. However, the state Congress unit is also in a weak position following the scuffle between Bajwa and Amarinder Singh.
Gandhi is eyeing the forthcoming assembly elections in 2017 and trying to rebuild his party's position in the state before it goes into a polling battle against Akali Dal and BJP.
What is the problem?
Earlier in September, the party leadership had asked both the leaders to show restraint and not do anything that can harm the image of the party. The notification was issued after Singh had called Bajwa 'incompetent' and a 'failure'. Reacting to his comments, Bajwa had alleged that Singh was working with the BJP and was planning to form a new party ahead of 2017 elections.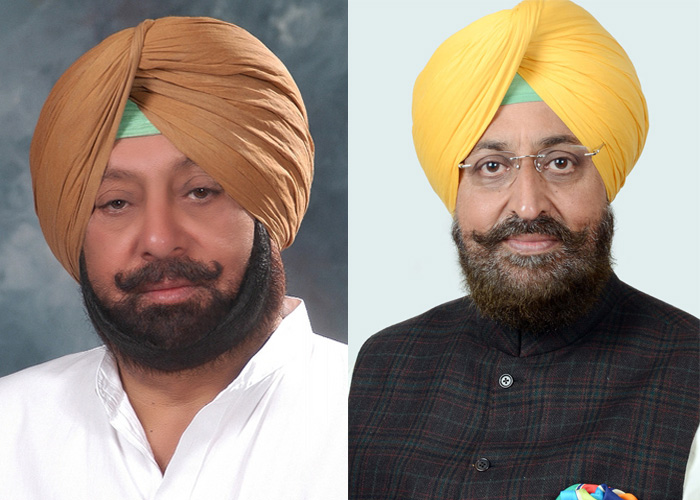 Both of them had also met party president Sonia Gandhi in August and discussed the party's strategy for future elections. Amarinder, according to media reports, had warned Sonia that Bajwa's presence will negatively affect Congress' chances of victory in the state.
While Amarinder Singh is a senior party leader and is a favourite of Sonia Gandhi's, Bajwa on the other hand was selected by Rahul Gandhi.
Why Rahul's visit is important
"Congress will change the present SAD-BJP government by giving a united fight. All the senior leaders of party in Punjab have given me an assurance that they would remain united for the better future of the state," Gandhi said during his padyatra.
The move can be seen as a major attempt to bring together Bajwa and Singh before the Punjab elections, so that their personal feud doesn't affect party's image in the state.
In addition, Rahul also launched an attack on SAD-BJP government in the state and dubbed it as an 'anti-farmer' government. He also raised the issue of growing drug consumption by youth and said that his prediction was right.