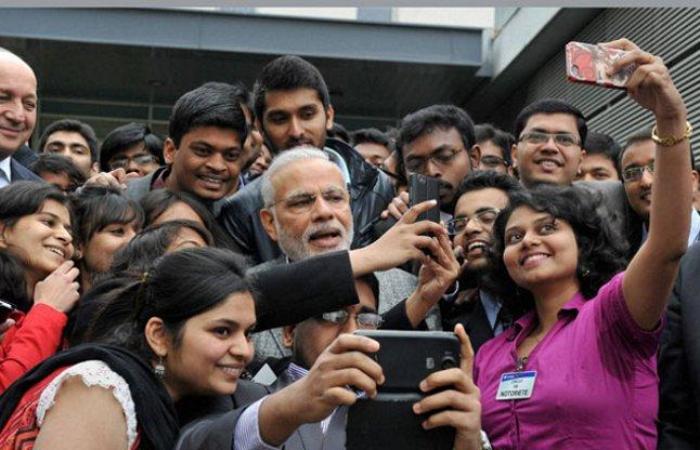 The residents of Uttar Pradesh have found a new idea to make Prime Minister Narendra Modi listen to their demands of setting up an All India Institute of Medical Sciences (AIIMS) in the Bundelkhand region.
Moving on the lines of Modi's 'selfie with daughter' campaign, the residents, who have so far sent over a lakh letters in various languages to the Prime Minister's office, have started a 'selfie with patients' campaign. Under the campaign, the residents are sending selfies to PM Modi pushing their demands for better healthcare facilities.
"We have launched the campaign to draw the attention of the PM towards the plight of patients who do not get medical facilities here. We have been demanding for AIIMS for long and hope our voice will be heard," said Tara Patkar, coordinator of the campaign.
He said the selfies will be posted on social platforms including Facebook, Twitter, WhatsApp and others and those active on these media would be asked to share the pictures to support the campaign.
Impediments to healthcare
Explaining the rationale behind the demand, Patkar said the Mahoba area is situated at the heart of Bundelkhand and does not have medical care facilities.
"Patients admitted in primary health centres are referred to Kanpur, Lucknow, Agra and to districts of neigbouring Madhya Pradesh. Setting up of AIIMS will help the entire region, spread over seven districts in UP and five in MP," he said.
Incessant requests made so far
Claiming that the people of the district are ready to arrange land for the AIIMS, he said, they have so far sent over one lakh letters to the Prime Minister in 18 languages and will send one lakh more in Sanskrit to him.
"Muslim youths and children wrote to the Prime Minister in Sanskrit while Hindus wrote in Urdu, besides in other languages like Sindhi, Punjabi and Malayalam," Patkar said.
The Prime Minister's Office had sought details of our campaign in May this year but nothing concrete came out of it, he said.
UP Governor Ram Naik had also forwarded a letter to the Centre for suitable action on the demand, he said.
The people belonging to other communities had observed Roza (fast) with their Muslim neighbours during the holy month of Ramadan to boost the AIIMS campaign.
"We wanted policy makers to acknowledge our unity and take a positive decision for setting up of AIIMS in the district," Patkar added.
PM Modi had launched an initiative "selfie with daughter" earlier this year and asked all fathers to send the 'selfies' with their daughters to him. The campaign is aimed at creating awareness against female foeticide.