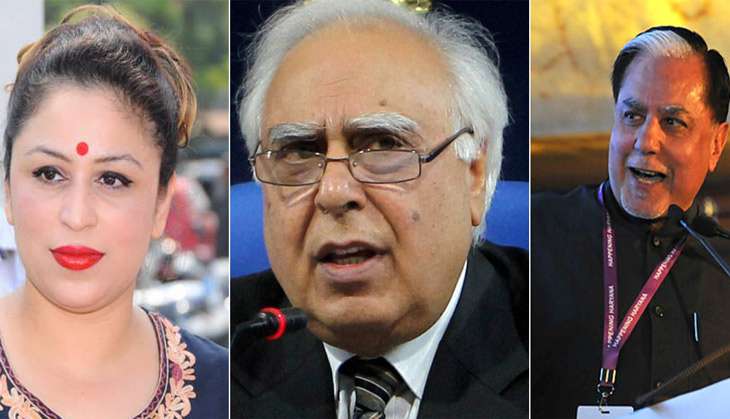 The buzz around Rajya Sabha elections matches that of the Lok Sabha elections. Today, 57 seats are going to polls. The reason for this is the ruling NDA government's difficulty in getting key bills passed because of its minority status in the Upper House.
The Congress, despite being left with just 44 seats in the Lok Sabha has time and again brought Parliament to a standstill because of its majority in the Upper House. Currently, of the 245 seats, Congress has 60 seats and BJP has 49 seats.
This has helped Congress retain an upper hand in the Upper House. In fact, at one point, fed up with unproductive Parliament sessions, Finance Minister Arun Jaitley had wondered if the role of the "indirectly elected" Rajya Sabha should be debated whether it is a hurdle in the functioning of the Lok Sabha, where members are directly chosen by the people.
Here are some key clashes that has made this year's Rajya Sabha election far more interesting than it usually is:
1. BJP has sprung a surprise by backing independent candidate Preeti Mahapatra against Kapil Sibal in Uttar Pradesh. This year, 11 seats in UP go to polls. Congress has 28 MLAs in the state. By that count, it is five votes short of comfortably getting Sibal through. Now they are banking on BSP's 12 surplus votes to get Sibal elected.
2. BJP backed Subhash Chandra is in the fray from Haryana. INLD backed RK Anand is also contesting from the same seat.
3. In Madhya Pradesh, Congress' Vivek Tankha will be challenged by BJP backed independent Vivek Gotia. Tankha already has the support of BSP's four MLAs in the state.
4. In Uttarakhand, Anil Goyal is BJP's official candidate. Congress' Pradeep Tamta is short of two votes from making the cut. He has the support of 27 MLAs of his party. BJP is also backing independent Geetha Thakur who, according to the Economic Times, could get the support of two BSP and four PDP MLAs.
5. In Jharkhand, JMM's Basanth Soren will be challenged by BJP's Mahesh Podar. He might get the support of Congress and RJD.