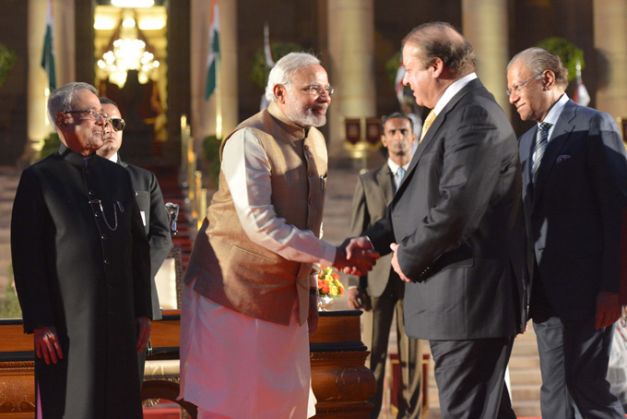 After the futile attempt to hold NSA-level talks, India and Pakistan are counting on the BSF- Pak Rangers Director General (DG)-talks scheduled for 9 September. A 16-member delegation from Pakistan headed by Pakistan Rangers Director General (Punjab) Maj Gen Umar Farooq Burki will meet with the Indian delegation with as many members led by Border Security Force (BSF) chief Devendra Kumar Pathak during the four-day meet.
However, media reports suggest that the discussion may not go beyond routine matters such as fence maintenance and regular flag meetings.
Rann of Kutch intrusion to be discussed
Kashmir has always been the white elephant in the room for India and Pakistan. Additionally, issues including ceasefire violations, infiltration and smuggling which when raised, have always led to heated debates, in vain.
According to media reports, the BSF plans to raise the issue of ceasefire violations in Jammu and Kashmir, including sniper attacks, infiltration, intrusion in the Rann of Kutch and smuggling, during the meet.
The breach of ceasefire in J&K and "unprovoked firing" by the Rangers, which has led to loss of lives of civilians and troops, will reportedly dominate the Indian agenda of discussion.
No dialogue zone since the last meeting
The last such meeting between the two sides took place in 2013 when BSF DG Subhash Joshi led a delegation to Pakistan. Since then, tension has escalated on the border, creating a no-dialogue zone between the neighbouring nations. Differences have aggravated to such an extent that the two sides even stopped engaging in the symbolic exchange of sweets during festivities.
'Modi wants to dictate terms for dialogue'
On 8 September, the eve of talks between India's BSF and Pakistan Rangers, Pakistan's National Security Advisor Sartaj Aziz said that Prime Minister Narendra Modi wants to dictate terms for dialogue with Islamabad, which will never accept any parleys without Kashmir being on the agenda. "Narendra Modi contested the elections on an anti-Pakistan platform and now wants to dictate terms for the dialogue... But we will never accept this," Aziz was quoted as saying by Dawn News.