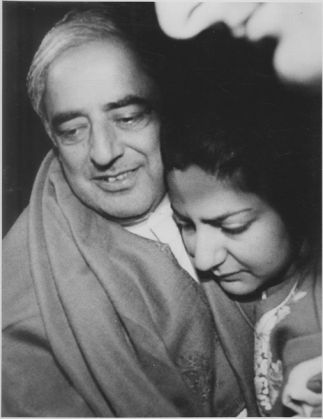 Cinematographer Tassaduq Hussain Mufti, son of Mufti Mohammed Sayeed, late chief minister of Jammu and Kashmir, said that he does not know yet whether he will join his sister Mehbooba Mufti in the People's Democratic Party (PDP), which she heads after the death of their father, leave alone contest elections, reports The Indian Express.
In his first media interview since he was introduced to the core team of the PDP by his sister Mehbooba, which led to speculations that he would contest for Mehbooba's Lok Sabha seat when she takes over as J&K's chief minister, Tassaduq said that the issues he is interested in are primarily apolitical, such as protecting the environment and Kashmir's history and culture.
"I am taking baby steps," he told The Indian Express. "Earlier I was doing it from a distance, but now I am here and I will give it my full attention. we all want to see a Kashmir where we and our future generations can live, we all want our home. This was my father's vision. My aim is to work and make a little difference in that direction and to realise his dream."
It was the death of his father that brought Tassadaq back to Kashmir, he said, though he had returned on and off since he left for college at the age of 18. And though his father had perhaps wanted him to join politics, said Tassadaq, he never said so openly.
Meanwhile, he said, he worried about the situation in Kashmir. "The way the situation has been evolving last year or so is alarming and I hope the state doesn't slip into another phase of violence," he said. "It is essential that a beginning be made immediately to start a dialogue. We need a constructive dialogue within our own people as well. We need to listen to our young people. You can't take them away, put them in prison and think the problem is resolved."