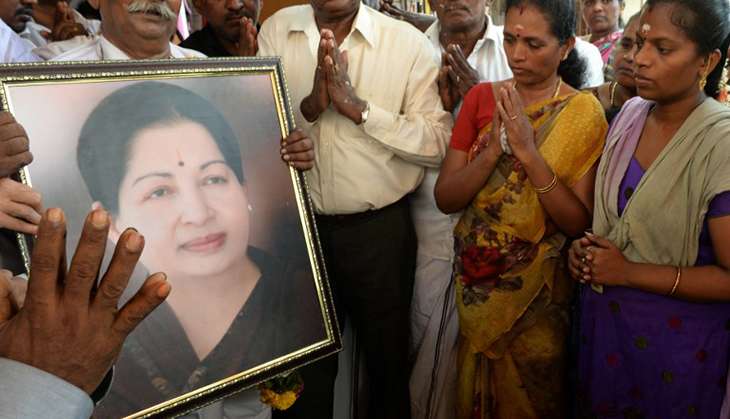 Tamil Nadu Chief Minister J Jayalalithaa breathed her last on 5 December at Apollo Hospital, Chennai. She had been fighting her illness since months, but lost the hard fought battle. Admitted to the hospital in October due to a lung infection, she suffered a cardiac arrest late on 4 December, just days after doctors deemed her fit to return and assume her post at the AIADMK office.
J Jayalalithaa, popularly known as Amma, resumed the office of Chief Minister of Tamil Nadu for the sixth consecutive time on 23 May, 2016. During her tenure, AIADMK and Jayalalithaa always claimed that they are pro-poor and have done much to uplift the needy.
Here is a list of the AIADMK's pro-poor initiatives:
100 unit free electricity to every household.
Monetary assistance for fishermen to be hiked to Rs 5,000.
Free laptops with free internet to students of Std XI and XII.
50% subsidy for working women to buy scooters.
Financial assistance to pregnant women raised to Rs 18,000, along with maternity leave.
Old pension scheme for Government employees to continue and housing loan for government employees raised to Rs 40 lakh.
One sovereign gold (8 gm) as marriage assistance.
Aavin milk at Rs 25 per litre.
Education loans of unemployed youth paid by the government.
Banking card for the underprivileged to avail government services under Amma Banking Card.
Rs 1 lakh for temples of local deities.
The Jayalalithaa government spent a whopping Rs 7,756 crore to distribute free electric fans, induction stoves and mixer-grinders.
Also read - J Jayalalithaa passes away; Tamil Nadu in a state of mourning
Apart from this, being treated not less than a deity, Jayalalithaa had her own brand of subsidised food, mineral water, school stationary, medicines, etc, known as Amma brand.